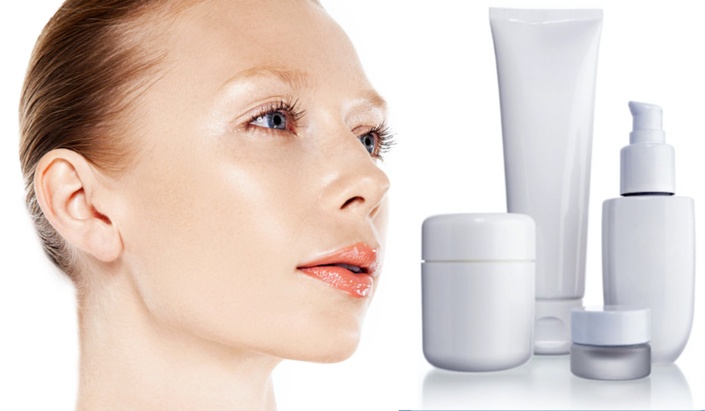 Payment Plan/SKIN CARE AS IT APPLIES TO MAKEUP
SLOW DOWN AGING, IMPROVE CLIENTS SKIN AND MAKEUP APPLICATIONS
RECEIVE A NEW 3-HOUR VIDEO TRAINING EVERY MONTH FOR 6 MONTHS
DISCOVER HOW TO ANALYZE AND MESMERIZE An artists first contact with every client is prepping their face for makeup. By simply looking at a face, it's possible to determine things in a client such as age, ethnicity, diet, current skin care regime, favorite sleep position, if they are right or left handed and many things regarding their lifestyle and personal habits. Learn the "Donna Mee Method" on how to utilize this time to command the clients attention and immediately gain their respect from the first few moments they sit in your chair practicing the theory and techniques explained in this class.
THE SCIENCE OF SKIN - SIMPLIFIED, FOR EXTRAORDINARY RESULTS Donna teaches the true Science of skin but she simplifies complex theory into layman terms making the information easy to understand and remember. Learn how skin works, what it's needs are, why it ages, the causes of acne and various other skin issues and how to properly analyze skin in it's current state. Gain knowledge and insight on products, ingredients and their benefits which allow artists to confidently recommend items that deliver the most remarkable results possible. Not just for improving skin for a more impressive makeup application, but to also give clients long-term results for perfecting their skin and aging at a slower rate than they would genetically otherwise. Millions of people suffer from problem skin which affects people both emotionally as well as physically. The information covered in this course enables artists the opportunity to help people to love their reflection in the mirror which can be life changing for many.
FROM TYPICAL TO EXTRAORDINARY Don't be the typical artist that just covers bad skin with heavy makeup. Instead, learn how to heal and improve all types of skin issues that not only improve ones beauty but also improve confidence and self-esteem. Learn how to heal and improve skin issues such as redness, blackheads, all types of acne, hyper-pigmentation. Discover how to lessen large pores and wrinkles as well as slow down aging. Reduce oiliness within days and actually normalize oily skin. Your clients can become a walking billboard for your business by utilizing the knowledge and skills taught in this class.
STOP SHARING OUTDATED INFORMATION This training delivers factual content that is not covered in any esthetics, cosmetology or beauty therapist schools. Beauty school curriculum was originally written in 1930's and has barely been updated whatsoever. Yet technology has constantly evolved on a daily basis throughout the last 80+ years regarding what we know about skin, how it works and what its needs are. In addition, millions of new products and ingredients have been created, discovered and brought to market in the past century.
IMPROVE YOUR MAKEUP APPLICATIONS & CONFIDENCEThis in-depth knowledge on skin, allows artists to make improved selections of makeup products, formulas and even color choices for each client to maximize the results of the overall makeup application. In addition, students will understand how to read between the lines of advertising claims, marketing hype and ingredient listings to dissect the factual evidence and no longer be fooled into making future purchases that disappoint.
If you desire the knowledge and tools to set you apart from the competition while make great first impressions and create long-lasting, prosperous client relationships, don't miss this chance to take one of Donna's most popular courses. Watch and participate in the LIVE Training Webinar or watch it at your leisure. You will also have lifetime access to the online training to brush up on your skills.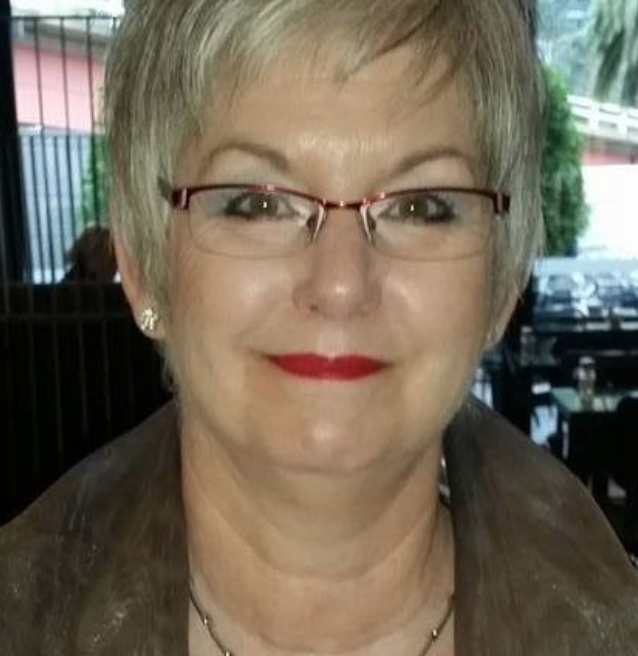 "As a qualified beauty therapist (esthetician) I didn't think there was anything more I could learn in the way of skin. I did 18 months at probably the highest rated school in Melbourne Australia (equalling 1,728 hours) a huge chunk of my life lol. So I believe I was entitled to those thoughts. The Skin Care As It Relates to Makeup was part of the recent Bootcamp I attended with Donna. As per normal were tight so I had decided I would not do that class. After chatting with Donna Mee, I 'FOUND' the and am I glad I did. I learned more in those few days than in the 18 months of school. Information that was so basic I wonder why we were taught incorrectly, why the college continued to hoodwink us with false information, why the curriculum was so incorrect. I will admit it took me a bit to come to this conclusion, but now that I have there is no stopping me!"
- Monika Hodkinson Melbourne, Australia
Before enrolling at Donna's former school, I knew absolutely nothing about skin care. After the science of skin lecture, I walked away overjoyed. I have made many decisions in my life but choosing to attend Empire has been one of the best thus far. The instructors are more than helpful. All of my questions were answered and if I needed extra help, they provided hands-on demonstrations. Each night I leave school wanting more. I am eager to begin my journey into the world of makeup.
-Lavona Thomas
Coming from 8 months of Esthetician training, I can say that I learned more about skin care and daily maintenance with Donna in one week than I did the entire time I was in esthetic school. After only 5 weeks at Donna's former school, I left the salon I was working for to do makeup full-time for a video production company.
-Jennifer Palmer, Mission Viejo, CA
I truthfully thought that Donna would only teach us about makeup but it was much deeper than that. Learning about our skin and what we can do to improve it has been the best experience ever! All my life I was using the wrong products recommended by unknowledgeable beauty advisors. After learning from Donna, I now have the knowledge on proper skin care. I am constantly sharing with my friends and family on how to improve their skin.
-Mai Tran
As a former student of Donna's I can attest to her skills not only as a makeup artist, but also as an educator and entrepreneur. While Donna does teach tricks and techniques, her lessons go far beyond how to do a dramatic smoky eye or paint the perfect red lip. A significant part of the curriculum focuses on skin care and the science of skin. She knows that one of the best ways to help women look and feel better is to educate them on skincare. I feel lucky to have learned so much from Donna about makeup, skincare and how to be the best makeup artist I can be."
-Audrey Starn, Laguna Beach, CA
I always thought that the women at the cosmetic counters knew exactly what they were saying. It is amazing that I know so much more than them and it has only been 3 weeks! I had no idea how important taking care of your skin was! I truly believe that Empire is leading me in the right direction.
-Bridget Roehr, Florissant, MO
I took Donna's classes about 7 years ago (in 2001) and her knowledge still has a great impact on me today. I specialize in bridal makeup and during every pre-consultation I educate my clients on the importance of skin care. By the time their wedding day has arrived their skin is picture perfect. The knowledge given by Donna has helped me and my career tremendously. I just turned 31 years old this August and my skin looks great. I'm aging gracefully due to the skin care knowledge I received from Donna! On behalf of friends, clients and myself – I thank Donna"
-Tammy C. Duarte
When I took this course I was already a licensed and seasoned esthetician with 600 hours of state training. I have worked with many spas, cosmetic lines, and doctors' offices studying and practicing esthetics. Needless to say, I felt confident that I had the skin care market mastered. Boy, was I wrong! Not only did Donna give me an incredible insight and education on Makeup artistry, she taught me the importance of the science of skin and how it relates to the makeup world. Every day I learned new things about skin care, how to care for the skin and get results. In fact, I still am practicing tips that I have acquired thru Donna and have seen some incredible changes in my client's skin. Donna is a phenomenal speaker and educator and I will always be grateful of her abundance of knowledge that she has shared with me.
-Stephanie Smith, San Clemente, CA
Learning from Donna Mee has honestly been one of the most life changing experiences for me. , I knew that I loved the creativity and beauty of makeup artistry; however, I did not realize all of the intricate details about science and skincare that really go into being a successful makeup artist. My education with Donna has taught me so much more than just makeup application skills. I have learned how gratifying it is to help a client to improve her skin, making her feel more confident and beautiful! I remember calling my mom every night after class to talk on and on about all of the amazing information I was learning about the science of skin. My mom has always struggled with adult acne for as long as I can remember. She has been to multiple dermatologists who just prescribe her more Retin-A or even antibiotics to cure her acne...which only seemed to make it worse! After learning from Donna, I went shopping with my mom and convinced her to try a new, more gentle skincare line, along with a liquid foundation, and eventually an eye cream and night cream. Her skin's texture began to change dramatically overnight. Her dehydrated skin began to regain a healthy glow, and it was obvious that her skin was not as red or peeling anymore. I am so happy that I have been able to help my mom feel more beautiful than she has felt in a long time! I think that is what Donna's message to her students is all about. She pushes us to reach our goals and achieve success in the industry; however she always has us keep in mind that at the end of the day our ethics, compassion, and integrity are what make us who we are!"
-Kierra Scheffer, Tustin, CA
Donna pushes us, her students, to understand the importance of educating our client. She truly is an educator in addition to being a makeup artist. Oprah can often be heard saying that "knowledge is power" a statement that I believe Donna lives by each day and one that has encouraged me to explain to my clients why I use the products in my kit. Models, friends, those mothers and daughters, etc. cannot stop asking me questions once I start sharing with them what I have learned and why they need to take care of their skin. A conversation that stood out for me happened to be with a mother and daughter who asked if I could stop by for coffee and answer some questions they had about their current skin care routine. I laughed to myself when the mother asked if I could spare half an hour because I knew based on previous conversations with clients that this coffee time chat would last a bit longer than that. Two hours later I was walked to my car by a mom who could not thank me enough for taking so much time out of my day to help educate her and her teenage daughter. She was grateful to be given the chance to help her daughter take steps toward feeling comfortable in her own skin as well as help her age gracefully into a woman. I left that day with a smile on my face knowing that these women would take the stories and lessons I shared with them and pass them on to their friends. They, like Donna, realize that knowledge is power and that every woman deserves to feel beautiful.
-Sarah Bonnel, Costa Mesa, CA
Donna Mee – That name has more meaning to me than one could imagine. She has been there for me as an educator, a mentor, a friend, and most importantly the most dedicated and passionate woman who showed me a dream career I never thought would be possible for me. When I mentioned the idea of wanting to go into beauty school to my parents they were not thrilled. Before allowing my dreams to die, I decided to meet with Donna and see what a career in beauty was about. The information and knowledge that she had was beyond my wildest expectations. She spoke with such passion that I found myself yearning to fulfill my dreams of changing women's lives. Donna has the most amazing outlook on beauty; she mentioned that Doctor's save lives, but we have the ability to bring happiness to a person's life when we build their confidence and self esteem. For women especially, feeling beautiful is crucial for them to be confident. I know this because I grew up an ugly duckling my entire life and many times I did not see the point of living. Donna taught us how to make our skin beautiful which is the canvas of all makeup, from there she taught us how to enhance and bring out our best features. I now feel more beautiful than I ever have and have started to love every moment of everyday! My mother had rosacea and I suggested skin care procedures learned by Donna; my Mom's skin has improved and looks healthier than she has ever seen it. Her rosacea is finally under control. My sister is almost thirty and I've taught her about the difference in eye and face creams necessary to restore skin and prevent aging; now my sister looks the youngest out of all her friends! This is all due to Donna's teachings. I have people come up to me everyday and ask me what products I use because they believe me to be "beautiful," a word I had only heard after learning how to take care of my skin and proper usage of makeup by Donna. I can't thank her enough. For the rest of my life I will always look up to her; she will always be my role model; if I become ¼ of the woman she is I will consider myself lucky.
-Saima Vakil, Yorba Linda, CA
When I graduated from Donna's former school in 2003 I began working in the film industry, on mostly independent films. I have always loved makeup and skin care and decided to make a career of it and go all the way by starting my own makeup company. In Nov 2005 I created Seraph Cosmetics. With the knowledge that I acquired from Donna and with my growing experience, I felt I was able to create a line of skin care and makeup that would be very "true" to my clients and to the public. Although I do have two investors, it has been a slow moving process in creating my line. I am proud to announce Seraph is now selling our first batch of skin care and cosmetics online. I gave up working in the film industry and began working for television, to free up my time to run my business. I shoot many commercials for Telemundo, and also have a TV show on the fox news channel called the 'half hour news hour'."
-Kirsten McKune , Los Angeles, CA
Donna has a tremendous amount of knowledge regarding skincare, makeup application, and beauty products. The best part is that she takes the time and effort to share it with others through her makeup school and charity work. Donna has so much enthusiasm and such an infectious passion for the beauty industry. She truly cares about her students understanding everything she teaches and pushes them to do their best."
-Britty Page, Corona Del Mar, CA
Donna is an amazing teacher, makeup artist and mentor. She taught me to be the Artist I am today. I followed her advice and have done many amazing jobs because of Donna and what she taught me about the industry. I can truly say that I feel very lucky to have studied my passion for makeup and especially skin care under Donna Mee.
-Amy Drennan, Orange, CA
KNOWLEDGE AND FACTS ARE DEFINITELY POWER, POWER THAT WE WILL USE AFTER we have learned it to be better than we could imagine. This knowledge is 100% going to set us apart from the average artist which in turn will get us more work, confidence and industry reputation for knowing our stuff.
-Milly Clay, Auckland NZ
"There are so many light bulb moments that have been going off in my head. The wealth of information in this training is overwhelming in the best way. You do not realize how much you have been lied to by cosmetic brands until Donna Mee shares the evidence and facts to back it up.
After taking this 3-day class you will have more information then any Dermatologist. Esthetician or cosmetic company staff and be an expert on skin care. I dedicated my time to take in all of this information and I have no regrets. Your mind will explode with knowledge if you take this course. I highly recommend it!
-Lavonne Anthony Los Angeles, CA
Your Instructor
Course Curriculum
Mastering the Canvas Day 1 pt 1
Available in days
days after you enroll
Mastering the Canvas Day 2
Available in days
days after you enroll
Mastering the Canvas Day 3
Available in days
days after you enroll
Frequently Asked Questions
When does the course start and finish?
The course starts now and never ends! It is a completely self-paced online course - you decide when you start and when you finish.
How long do I have access to the course?
How does lifetime access sound? After enrolling, you have unlimited access to this course for as long as you like - across any and all devices you own.