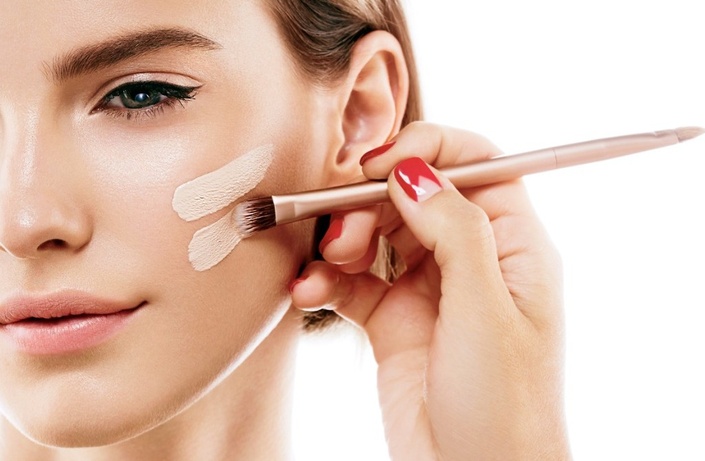 GETTING YOUR PIECE OF THE 450 BILLION DOLLAR INDUSTRY
YOU MAY THINK YOU KNOW... BUT YOU HAVE NO IDEA
GETTING YOUR PIECE OF THE 450 BILLION DOLLAR INDUSTRY
The beauty industry has experienced continuous, tremendous growth for over a century. In 2018, people spent 450 billion dollars on beauty products globally and there are no signs of it slowing down. Our need for beauty products (and sometimes our obsession with them) is what gets the majority of makeup artists, estheticians and beauty therapists involved in our careers. A large portion of those working in the industry claim that beauty is their passion and they feel blessed to do it for a living. And millions more hope to figure out how to earn income at it. And even more just dream of a career in beauty but haven't taken steps towards it due to fear. There are a plethora of options for earning money doing makeup artistry from dealing with the general public to working with models, actresses, dancers, musicians, etc.
What does it take to go from dreamer, dabbler, hobbiest to generating income? THAT is what this broadcast is about. If you're ready to take on your dream of starting out in this exciting career or you're already working and just wish to generate more business, join Donna for an insightful look into the industry and learn what needs to be done to successfully get rolling or expand your existing business.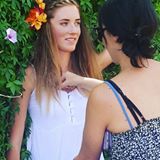 "Who doesn't want a piece. Thank you for another eye opening webinar that makes us think outside of the sheep's box."
-Brodee Kernaghan Mildura, Australia



"An enlightening webinar! I actually have things I can bring to the table. Things I wouldn't have realised without watching this webinar. Thank you for turning on the lights Donna Mee!"
-Amanda Gallen Brisbane, Australia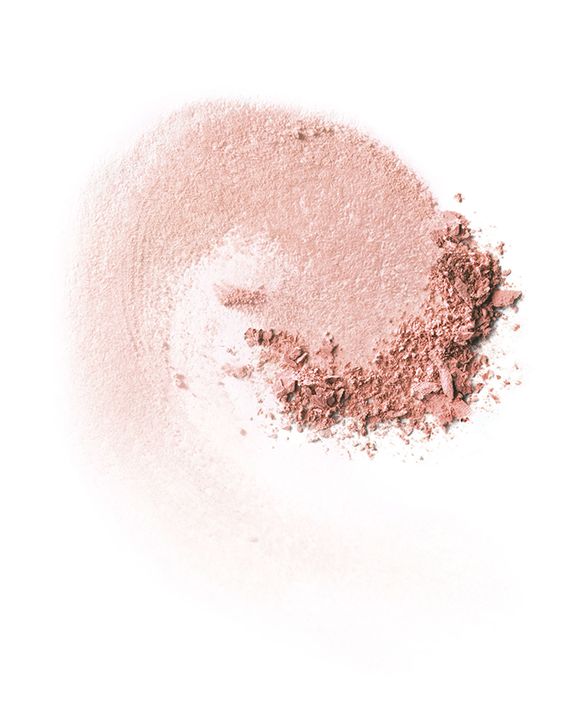 "I AM COMMITTED TO LAUNCHING MY FIRST PRODUCT LINE THIS YEAR."

-Donnisha Boyd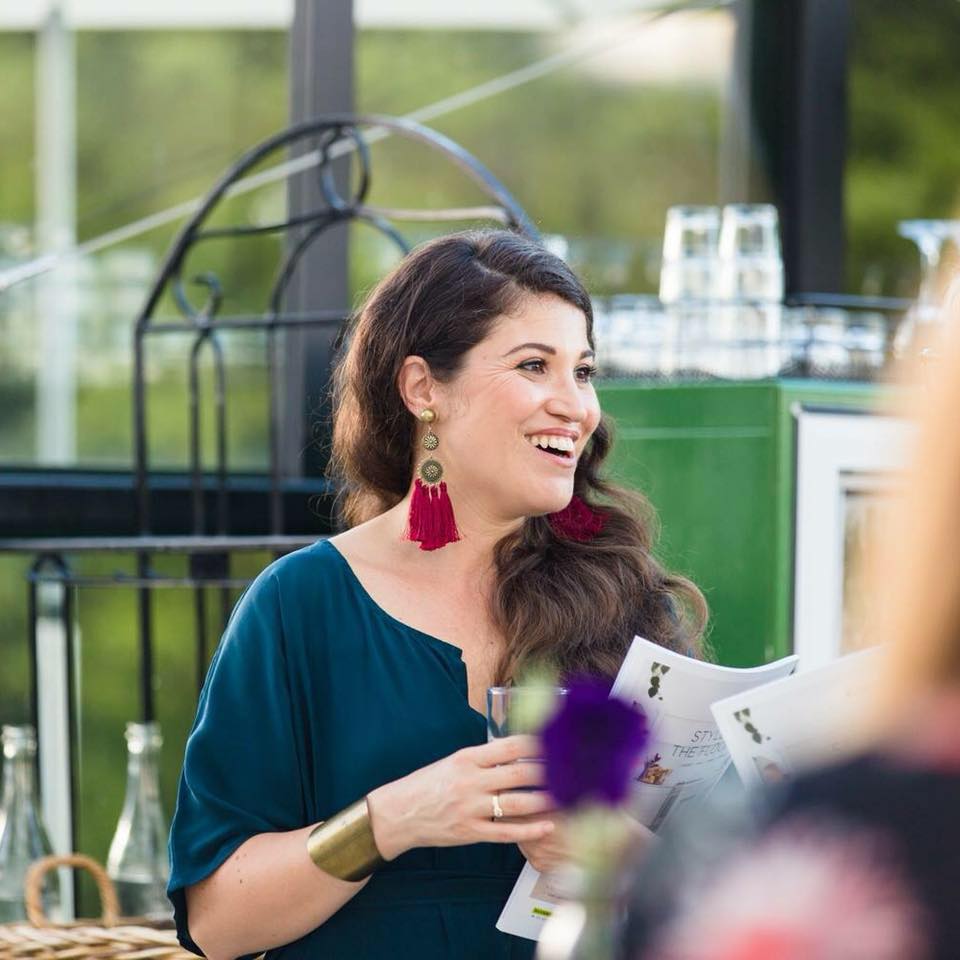 "So many lightbulb moments in this webinar. Thanks you so much, I always feel so much more motivated after I watch your webinars :)"
— Luisa Pollio Warkworth, New Zealand

"Thank you Donna. You covered makeup lessons which is the area I specialize in and love to do. Lots of light bulb moments. Brilliant."

— Daniela Cala Melbourne, Australia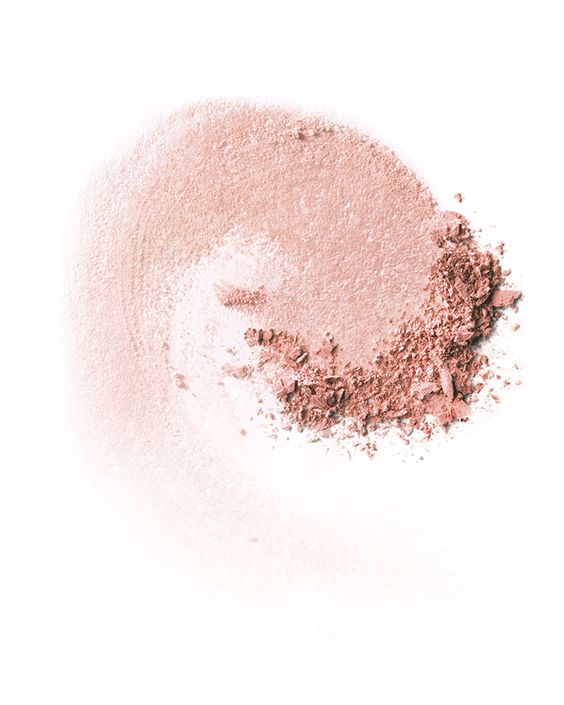 This is legit the most I've learned about business opportunities in both my Esthetics and Makeup Education. I'm so excited for more."
— Donnisha Boyd

"I only caught the last half of this broadcast but it gave me so many lightbulb moments and business ideas. So, I am committing to getting myself back into a physical condition where I can work as much as I want to, so I can then expand my business and put all my ideas into practice. Thanks again Donna!"
— Claire Hunt Hobart, Tasmania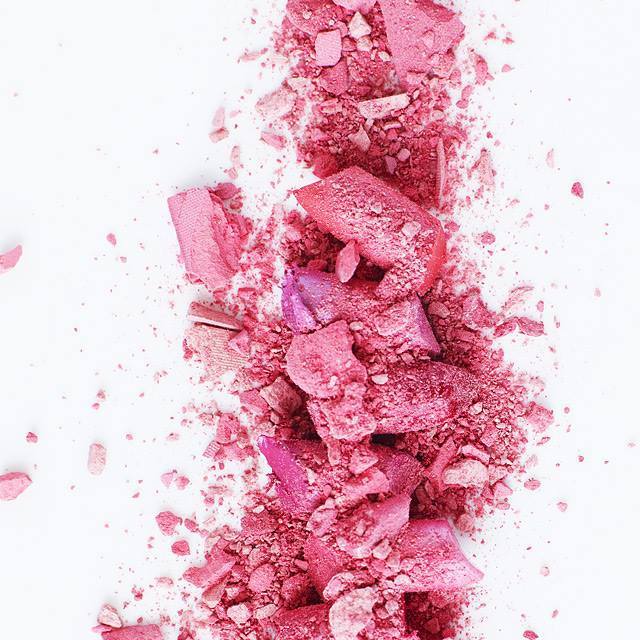 "Thank you Donna for thinking outside of the box with suggestions of things that can be done! I wished I had found you when I lived in LA."
— Jerri Graham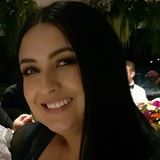 "This webinar really opened my eyes to just how broad this industry really is and how there really is work everywhere you look. Really has got me thinking how much easier it is to make this a lucrative career. Thank you Donna for such amazing insight to this industry."
— Sonia Capobianco Gunning, Australia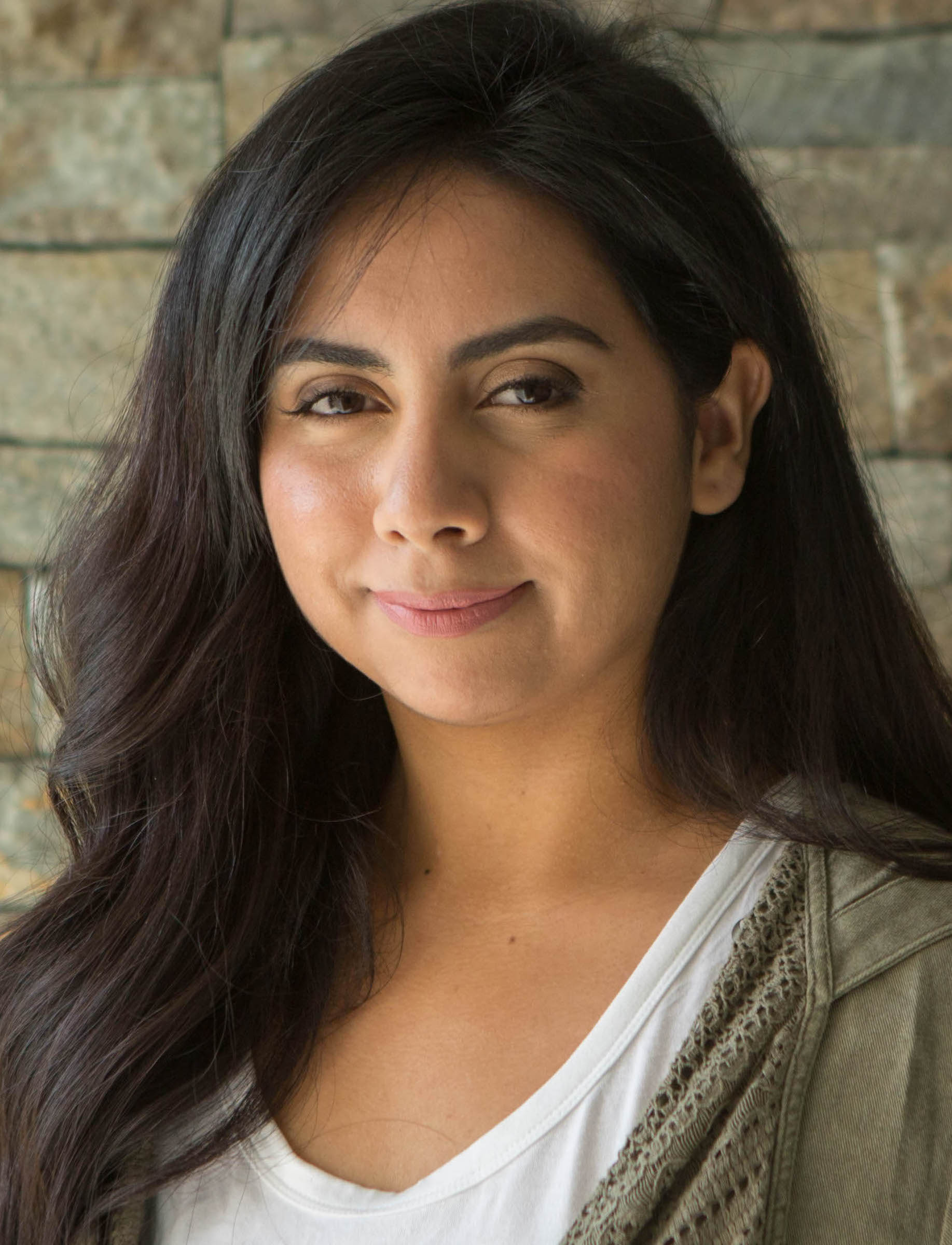 "This webinar had my husbands attention! We all have the capability to do great things but not all choose to do so. Thank you for this push Donna. I love how you use facts to present real truths. If you are tired of limiting, being fearful, and making excuses as to why you have not reached new heights in your career you have found your answer. I am committed to taking the necessary steps to have a successful year of education in the industry. Have a booming business and not only be a dabber. Launch my website."
— Jessenia Munoz Orange County, California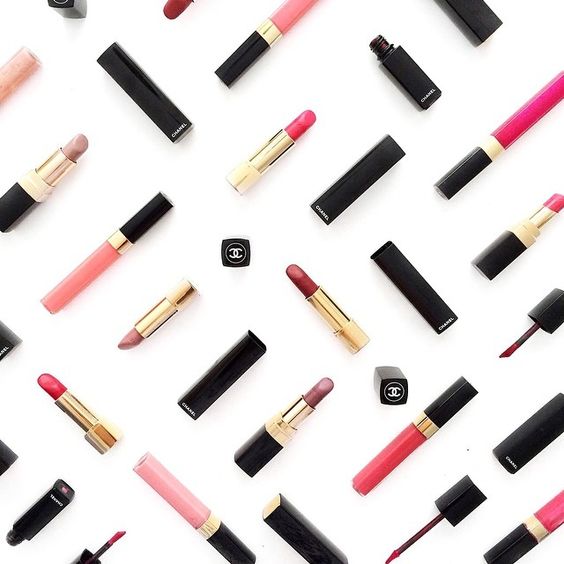 "Watching this webinar was like having a bird eye view from the top, great career advice and insight!"
— Mira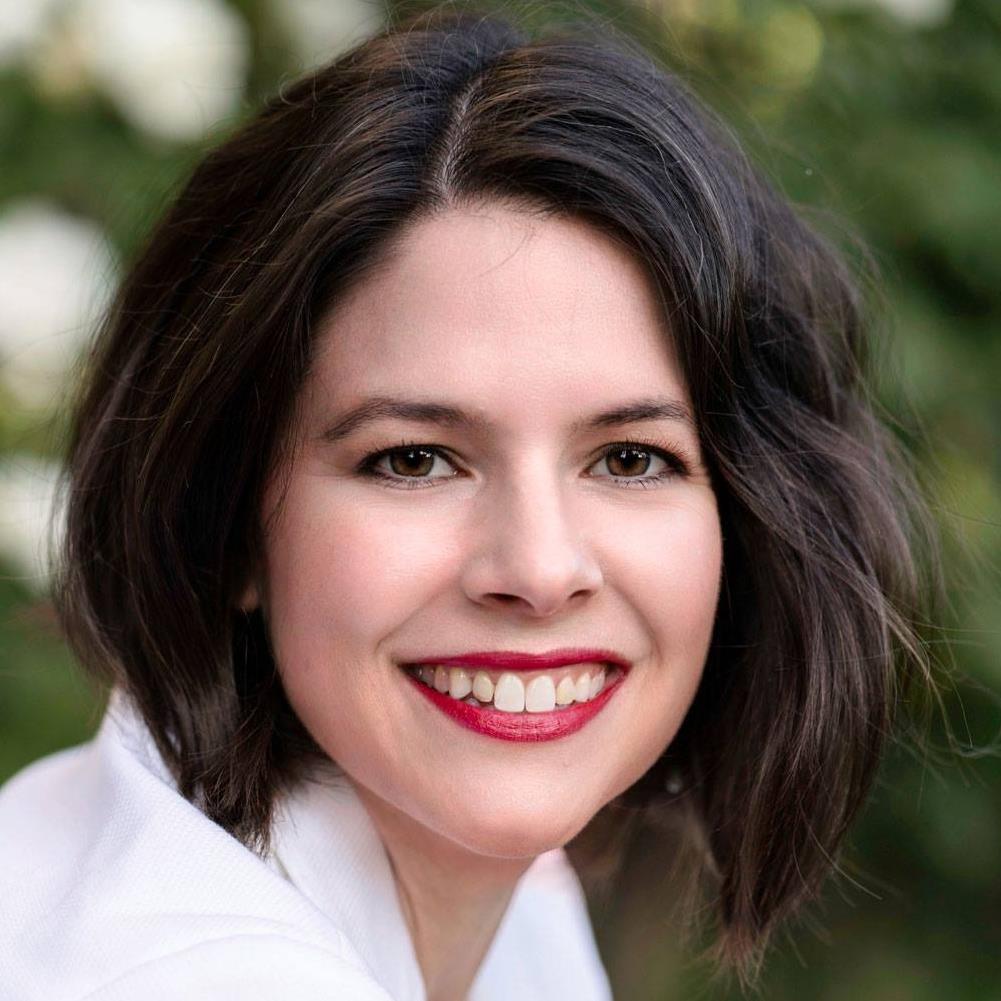 "Great webinar. As always, Donna makes learning easy and she has so much information to give to those that want to learn."
— Karyn Carlson San Jose, California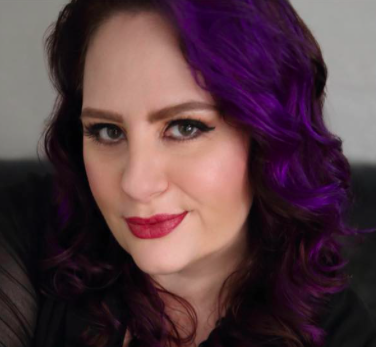 "Loved this webinar - took pages of notes as usual - and it sparked a few new ideas in me too. the way your mind works, Donna, is differently to other people -and thank goodness for that!! :) Always entertaining."
— Peta-Gai McLaughlin Melbourne, Australia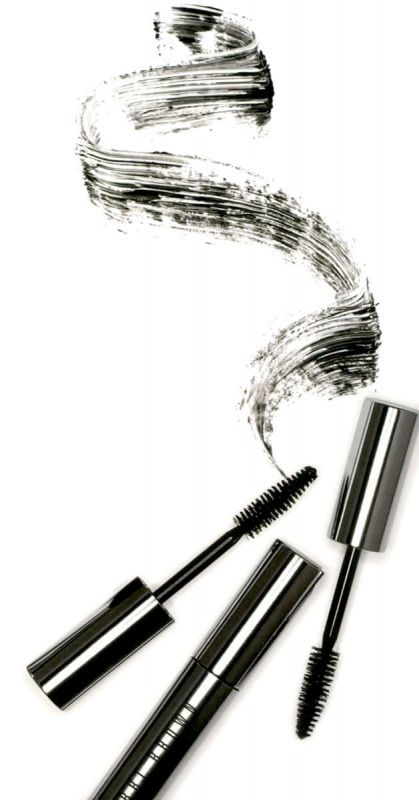 "Donna always has the ability to change the way you think and look at things. So much to think about after this one. Exactly what I needed at the moment. Amazing insight and ideas. Well worth it. Thank you!"
— Helen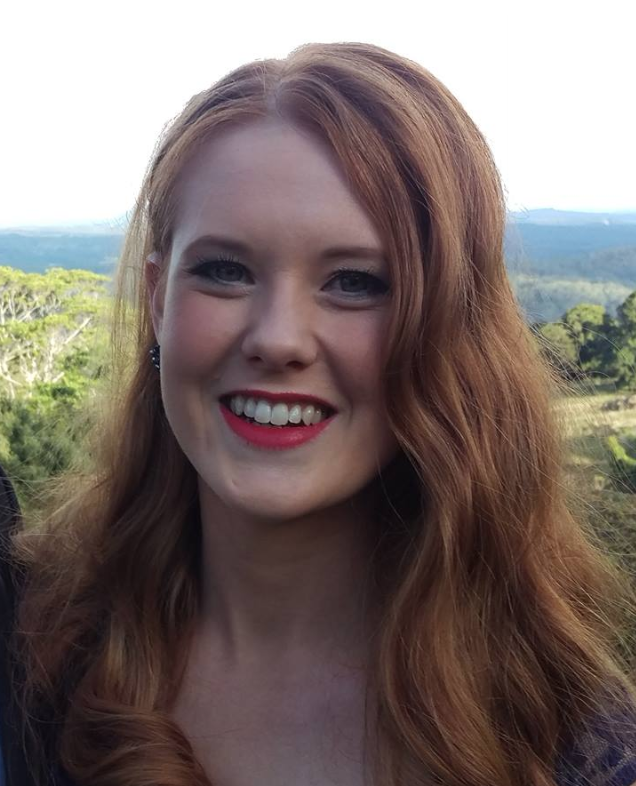 Love this webinar! Donna provides great insight on the industry and ideas on how to get a part of it, some things I hadn't even considered previously. Thanks for the encouragement Donna! I'm committed to pushing fear aside and finding self worth!"
— Emily Richardson Melbourne, Australia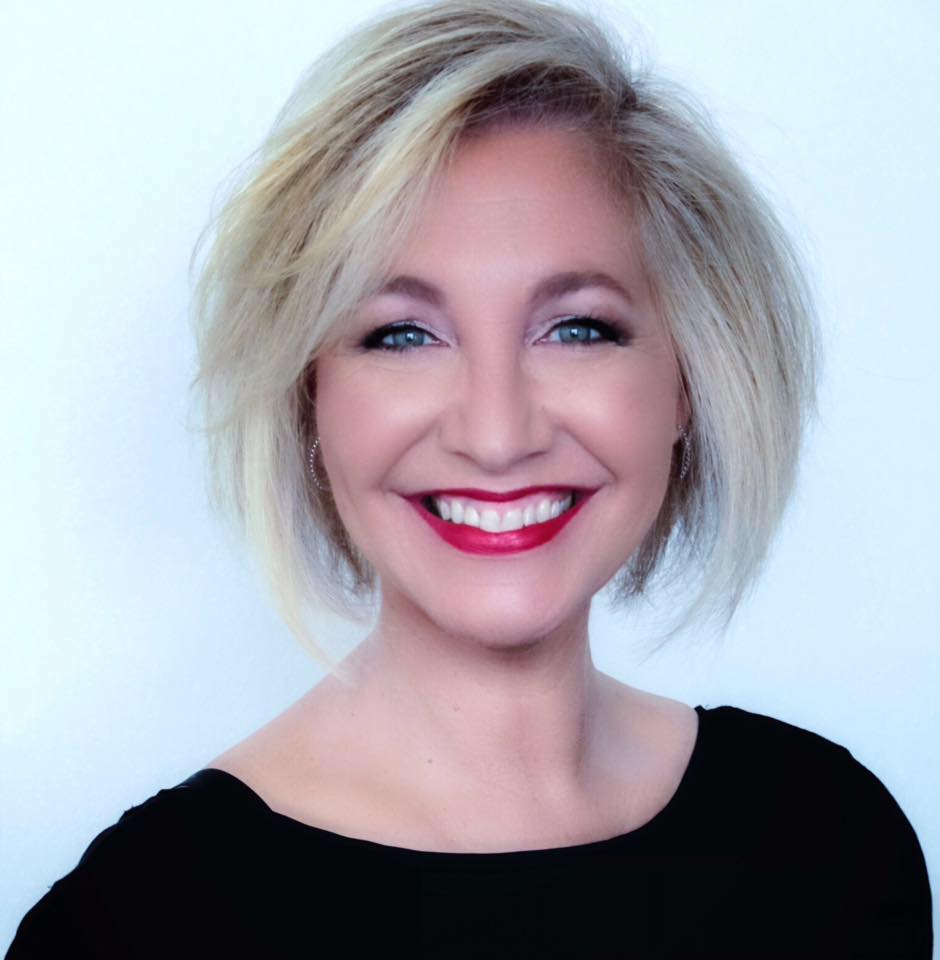 I watched this LIVE and what an amazing launch to Donna's mentourship 2018! So much thought and research put into this webinar, I have many ideas already spinning in my head. I'm ready to take 2018 to a different level, with lessons, and much more to come as I delve deeper into this wonderful program. I can't wait to get started, I am totally COMMITED!"
— Elyse Feinstein El Paso, Texas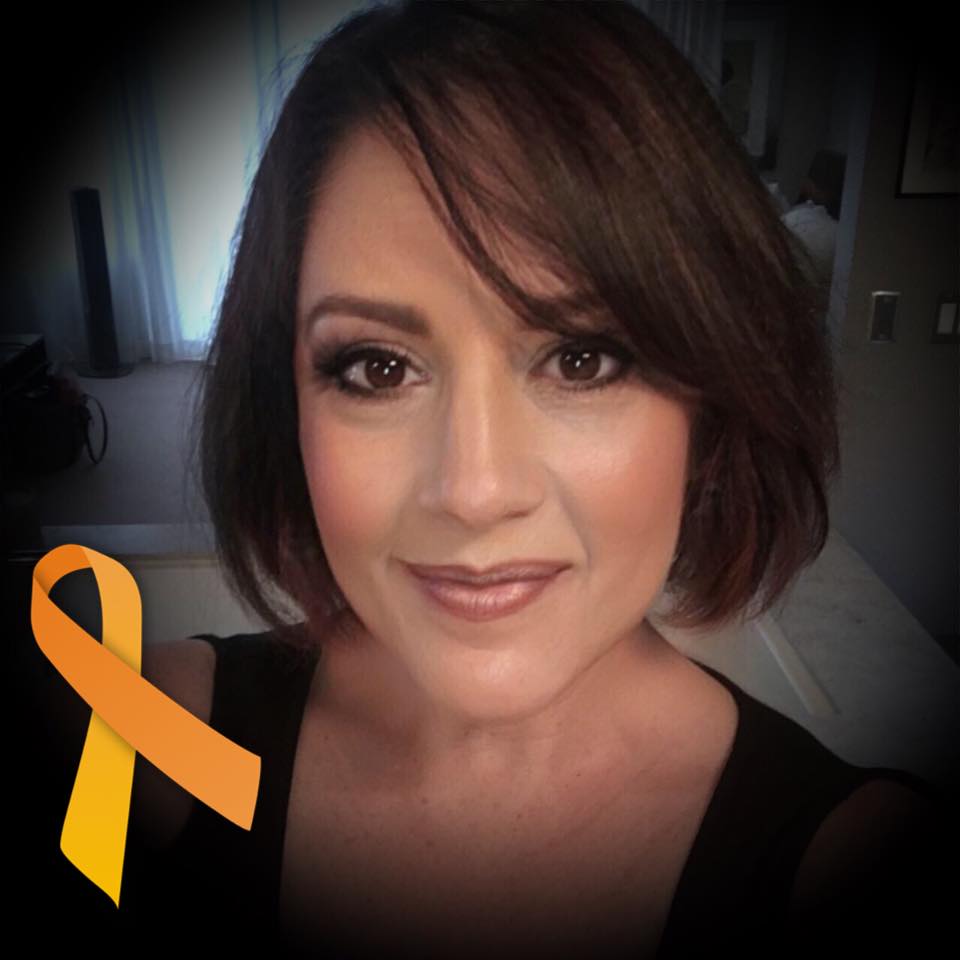 "Always lots of notes from every moment with you! Great to be reminded of the extent of this industry, the different job options, and a little imagination goes a long way to find a way to make it happen. I commit to secure regular commercial accounts this year and to create a system that works for me to organize, break down my goals and create daily, weekly and monthly action plans. Always inspiring!"
— Tammi McDonald Smithtown, New York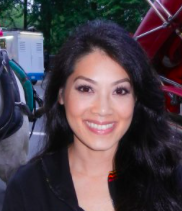 "I always enjoy watching you speak, educate and tell us your life experiences and stories. Your webinar was very insightful, as they always are. Love your passion in wanting us all to succeed in the industry. I'M COMMITTED TO PUTTING MYSELF OUT THERE TO GIVE LESSONS AND EXPAND MY SKILL SET TO BE MORE VERSATILE. Thank you for giving us so many light bulb moments and ideas to broaden our creative side. Every time you tell your stories, you truly motivate me to want more for myself. I do feel that I'm not worthy and the fear and insecurities get the best of me sometimes, but I'm going to work through that so I can prove it to myself that I'm capable of getting my piece of the $450 billion dollar industry. Thank you for always pushing us to accept ourselves and strive for more. Your genuine honesty and integrity is something I hold very near and dear to my heart and your good humor is so infectious. I just admire and love you. Thank you for all the research and time you put into this broadcast. This is a must watch if you want to make some extra cash and get your piece of the pie."
— Sandy Lee Mission Viejo, California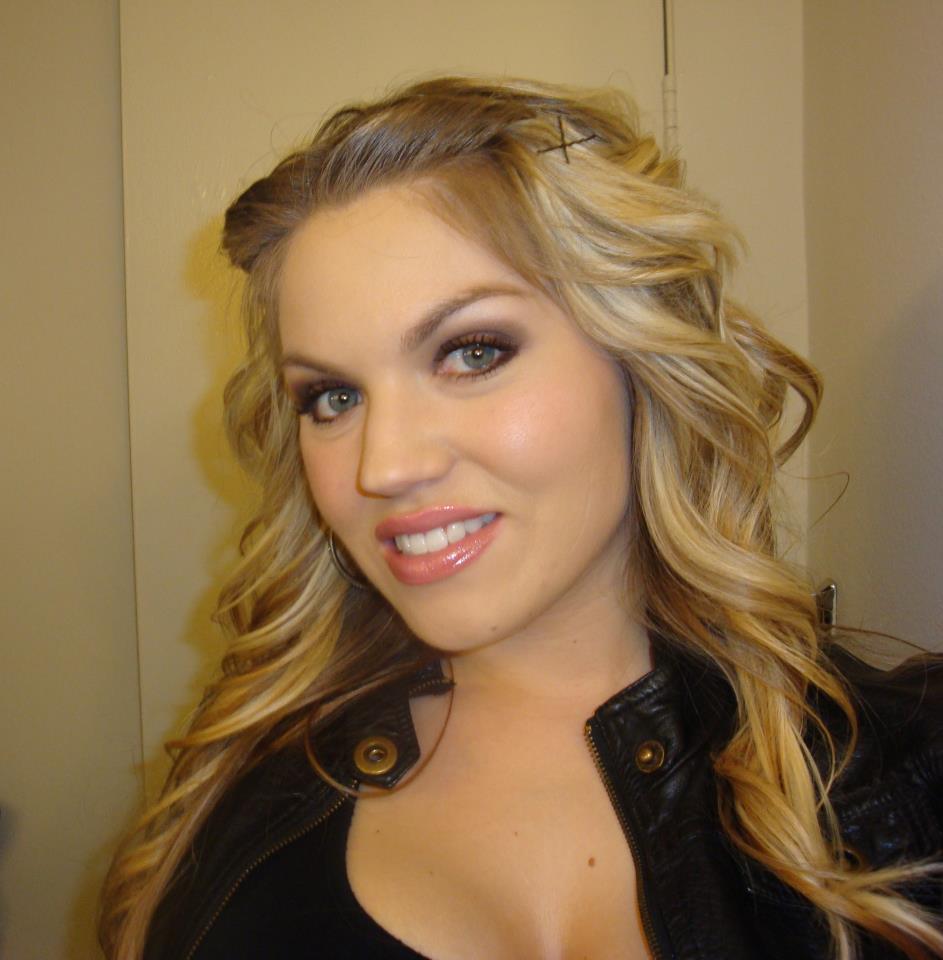 "COMMITTED to setting new measurable short AND long-term career goals and smashing them ALL. Thanks so much Donna. Again, always a great industry review plus updated information. After all these years you still provide new information and insight for working artists. I am enjoying these broadcasts immensely as well as the community of talented grads/artists it is attracting."
— Leah Asue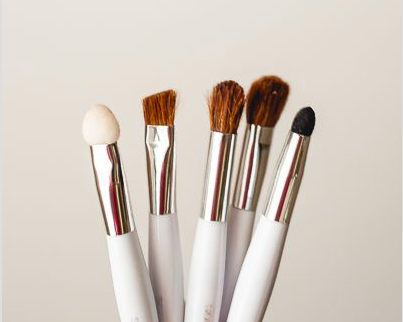 "Your seminars have been so helpful for me. I've gained new insights, ideas and better understanding of the industry and what I need to do to be successful. I love being a makeup artist and being able to educate women and empower them with knowledge that they don't have to follow the trends and giving them understanding of makeup and how it can be used to best suit them. As someone new to the industry it's been very motivating and I want to succeed now more than ever."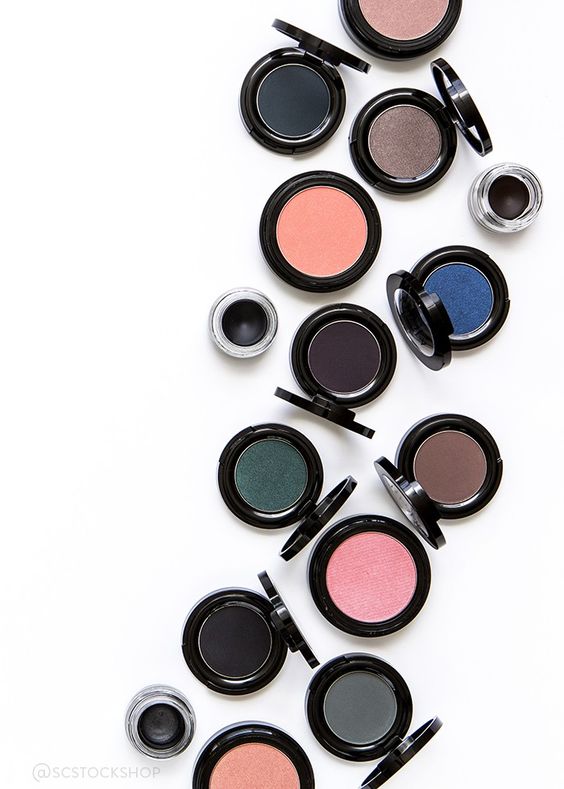 Thank you so much Donna. Becoming a licensed esthetician is my second career from social work of 26 years. I love skincare however I don't want to limit myself to only esthetic work. Unfortunately not a lot is taught about makeup in esthetic school and I have been looking to learn more about makeup. I consider myself very fortunate to have found your group. I have learned so much and have taken so many notes. If it wasn't because I care for a disabled son I would be in California to learn more but all in due time. I do commit to putting myself out there more and be willing to do a bride, prom, classes. Again, thank you. I love the creative energy that you put out. I even caught myself doodling with a ligo."
— Haydeé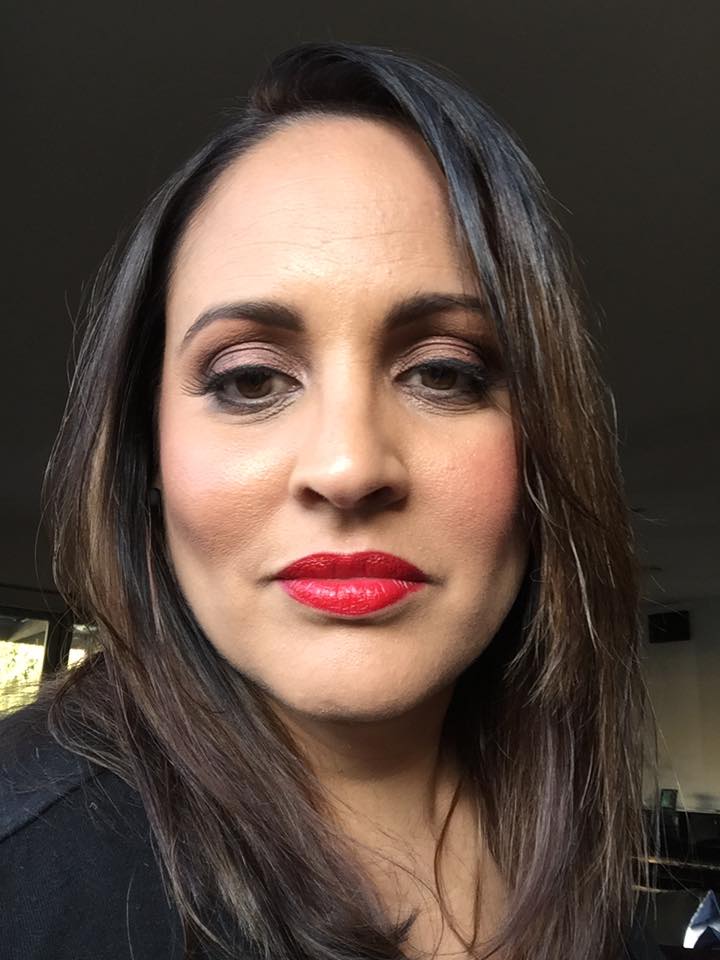 "This was my first live that I was able to watch in full and uninterrupted. Very insightful and encouraging. Highlighted things I knew about myself but hadn't realised just how much these things really do hold me back. Am looking forward to earning enough money to invest in myself in the future and sign up tp the mentorship next time. Would highly recommend taking the time to watch this and other broadcasts/courses."

— Jacquelyn Carapellotti Melbourne, Australia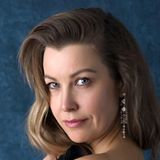 "Donna your insights on the webinar session are incredible. I'm currently working on my website with a deadline to give all my material to my website designer. So I am now having to get cracking like I have a fire up my back side! lol My old website is 10 years old and holding my back but I'm really to rise above this and putting all my new content/images into a super awesome site! I am sure that there will be more changes to the site after I start your mentorship program! I can't wait to have you teach and guide me through the mentorship program. After my last year in bootcamp with you last year I now have much less or those self limiting beliefs and confidence issues that were holding me back and can now really achieve my dreams. This year is already starting out with a bang! Your truly a legend, what more is there to say!!!!!"
— Corinne Jones Melbourne, Australia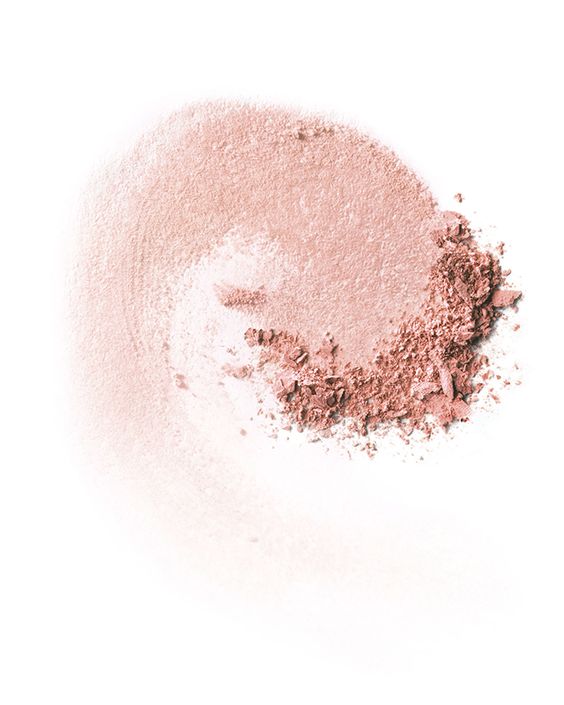 "I loved this session. It was just what I needed to keep me going on my list of things I need to get done to progress in my career, and make it a career. There is so much information in here, and truly about stuff that you just don't think about. I have to say, I burst into tears when I saw my image in this too. What an impact that made on my belief in myself - so that really helped punch the whole idea of this session harder into my head and my heart. I've never felt more motivated to push and make this career choice work for me and improve my life. Thank you. xxx"
— Victoria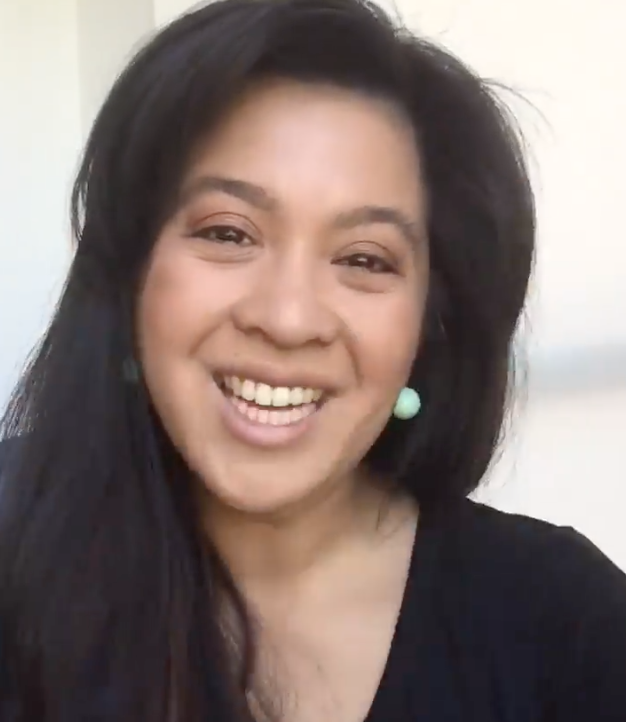 "Thank you Thank you Thank you!!! such a great webinar full of wisdom and encouragement of ways how to gain our worthy piece of the growing billion dollar beauty industry. I AM COMMITTED and owe it to myself and those who will benefit This year i will complete; my Grad Dip in Cosmetic Dermal Science, an advance styling course, have my website running, DO at least 5 Makeup Lessons. Thanks for the insight and the push towards our dreams and goals!!!"

— Crystal Casas Melbourne, Australia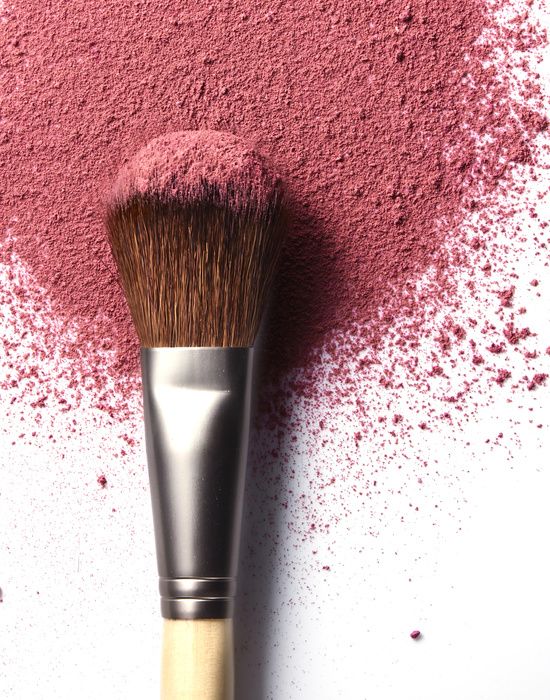 "Thank you Donna! This was awesome. I'm sure a lot of people learned a lot during this webinar. I certainly did and you gave me that inspiration again. I commit to doing 1:1s this year! So many lightbulb moments!!!"
— Catherine Solomon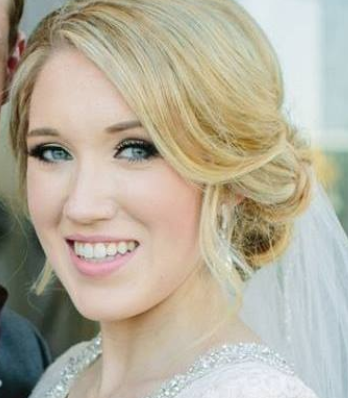 "Donna makes learning so easy and fun! There's never a shortage of information that can be learned. It was MINDBLOWING to learn how much money is spent every year on cosmetics and beauty products. Come and learn tons of ideas on how you can get your piece! I already have a list of 20+ things I need to start thinking about in order to grow my business. I am COMMITTING to making big improvements to my business, and doubling my salary!"
— Katina Stephens Orem, Utah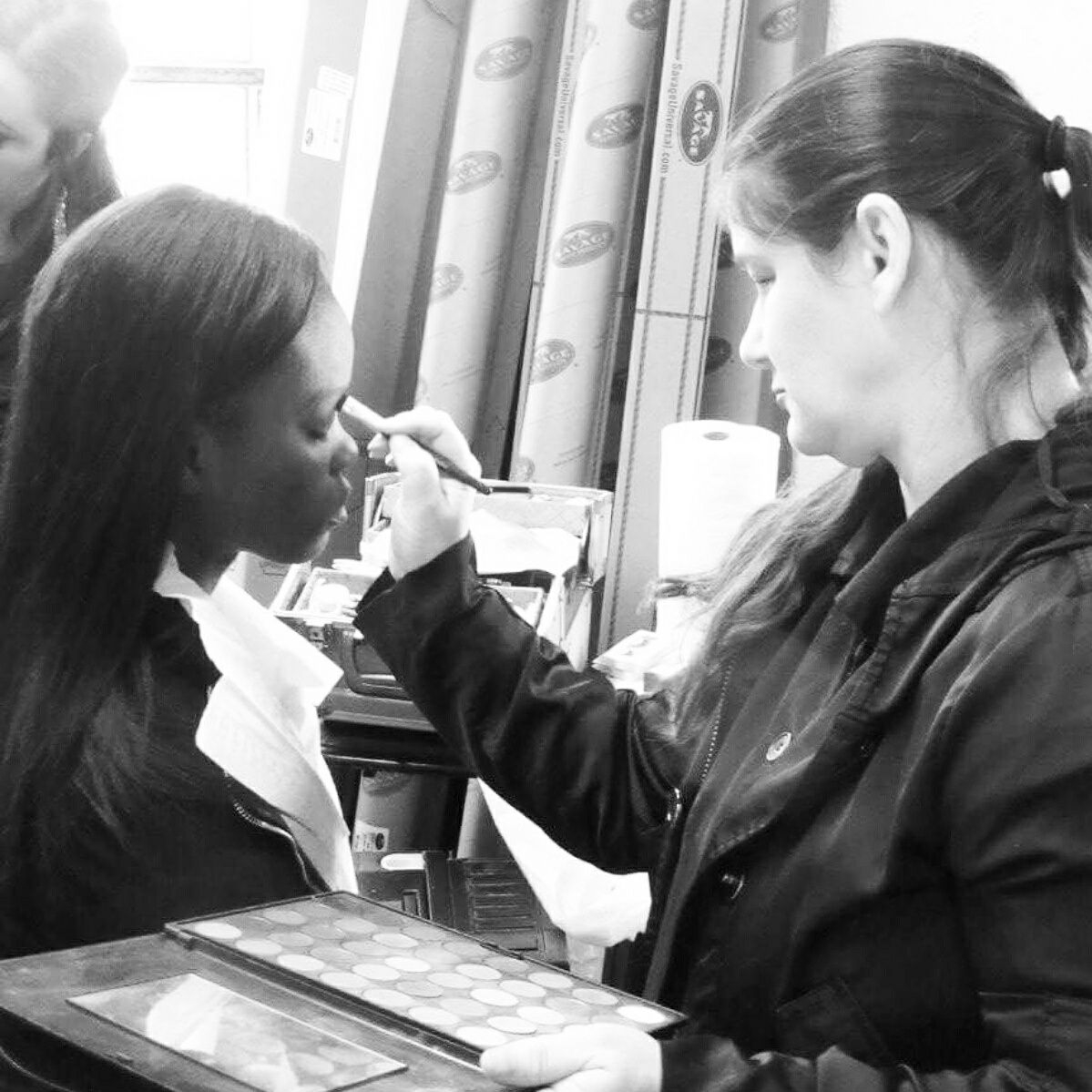 "Great webinar! I learned so much."
— PATRICIA BRAKEMAN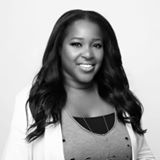 "COMMITTED to launching my product this year! Thanks so much, always blessed to hear you speak!"
— Lavonne Anthony Los Angeles, California
Your Instructor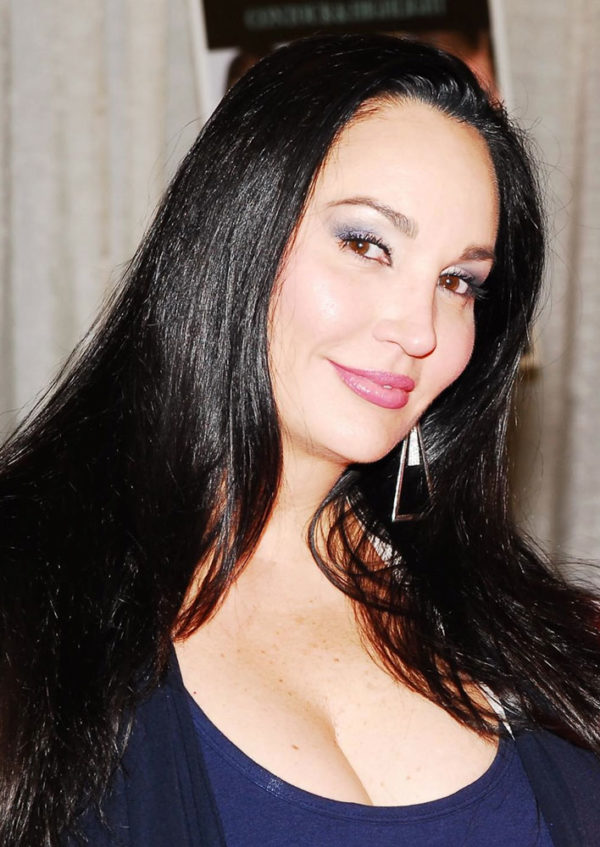 Donna Mee is a 37 year-veteran Makeup Artist, Educator and Beauty Entrepreneur. After honing her skills working in print, runway and television, she now specializes in beauty makeup for print and teaching international educational tours. She is known for developing extremely advanced techniques and application skills known as 'The Donna Mee Makeup Methods.' She is considered one of the top beauty educators in the world. Known for her ability to articulate complex science and theory in a way that is easily understood, Donna has a gift for painting a picture with her words, analogies and stories in which she delivers with conviction and humor. Her passion for beauty is evident and contagious as she passes out major 'light bulb moments' that positively alter the outcome of artists' work and success.
Frequently Asked Questions
When does the course start and finish?
The course starts now and never ends! It is a completely self-paced online course - you decide when you start and when you finish.
How long do I have access to the course?
How does lifetime access sound? After enrolling, you have unlimited access to this course for as long as you like - across any and all devices you own.
What if I am unhappy with the course?
We would never want you to be unhappy! If you are unsatisfied with your purchase, contact us in the first 30 days and we will give you a full refund.
Course Curriculum
Webinar
Available in days
days after you enroll
Frequently Asked Questions
How soon do I have access to the video?
Student get immediate access to the video at time of enrollment and have the ability to access the content at anytime, as often as desired.
How long do I have access to the course?
Students will have lifetime access to the content of course.
Can I get a refund after having access to the training course?
Once students have access to the training course, there are no refunds.