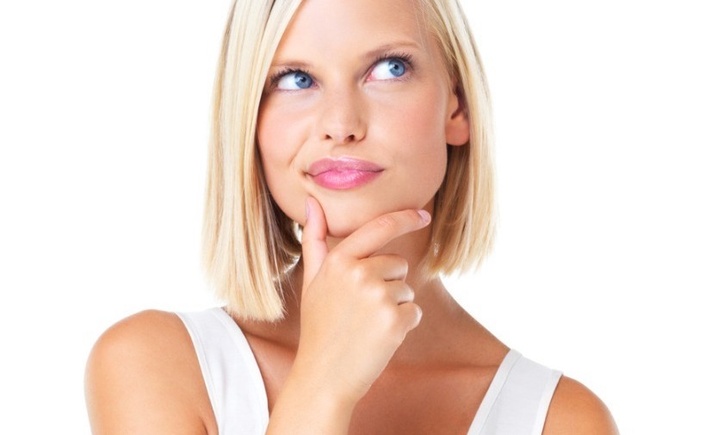 WHAT'S KEEPING YOU FROM SUCCESS?
DISCOVER YOUR PERSONAL HIDDEN OBSTACLES PREVENTING YOU FROM SUCCESS
PERFECT MAKEUP LIGHTING ON A BUDGET

This training broadcast will address many obstacles and road blocks that ALL makeup artists face to some degree. Some artists are aware of their own struggles and challenges while others remain blissfully unaware of what stands between them and the success they desire. But being aware of specific issues doesn't solve the problem. This class is about discovering what is really holding you back and keeping you from progress as well as learning how to fix the issue to go after whatever you desire with confidence.
Unknown hidden obstacles allow people work very hard but feel as if they don't make any headway. Many artists can't seem to get enough work, or generate higher rates for themselves, get signed by an agency or simply secure repeat clientele. All of which is extremely frustrating. While others feel stuck on the hobby artist zone that desire to get paid and wish to transition out of their corporate job. And for even more people… well… they just can't seem to get started at all.
So if you are ready to get unstuck… Ready to find the issues you're currently unconscious of . Ready to consider looking within yourself and do what's necessary to allow yourself to transform, check out this training session. These issues discussed actually apply to all people of all careers, ages, genders, ethnicities, at all levels of income and experience. So although the examples will be geared towards beauty professionals, it will be beneficial to anyone interested in personal and professional growth.
"I have to say this is one if not my favorite webinars. I loved everything about this. If you are struggling and need a good kick in the rear this is a must. Donna is so genuine and full of truth. Many of the points covered hit home hard especially the part about being a mom. By that I mean I have used the excuse of having children to not pursue what I have desired to become a successful makeup artist. This webinar was so motivating and it does not only apply makeup but anything you wish to pursue in life. Thank you Donna for another amazing webinar."
— JESSENIA MUNOZ
"Loved everything about this webinar. There is so much that resonates with me because I know I possess those unconscious behaviors that have held me back from going forward in reaching my goals. My fear and insecurities get the best of me, and I never feel like I'm worthy enough. Those are definitely issues that need to be washed away from my brain, and Donna does an amazing job in opening my eyes to see that. Her positive outlook and genuine way of teaching us to look beyond those behaviors will help push you to further your career. We can't let these obstacles hold us back from what we truly want. Donna's inspiring quotes and major life experiences will help you evaluate yourself and make you think of what you need to do to make your dream come true. I've always made excuses to put off a true career in makeup because I thought I'd sacrifice my love for it to care for my family first, but I've realized after watching this that I need to put my career first in order to be happy and take care of them at the same time. You must watch this if you need something to inspire you to follow your career path and dreams."
— SANDY LE
"This webinar was wonderful and inspiring. Donna delivers her wisdom with authenticity and compassion - this webinar will help you better understand what's holding you back and makes you really reflect on your own circumstances and how you can improve ! Thx Donna !"
— PEGGY STASINOS
"This is a webinar for everyone who feels stuck at reaching their goals. Donna knows how to light a fire under your a** so to speak, great motivation and enlightens you on the hard truths that enable your progress."
— KATHERINE WATTS
This was my favorite webinar so far! What an eye opener & tear jerker. I felt as if Donna were speaking to me personally. Your words resonated with me throughout this whole webinar. This webinar wasn't just for Makeup Artists alone. This webinar would help anyone who is struggling with obstacles that life throws their way. You're amazing! I can't wait to see what else is in store!"
— JENNIFER BLACKWELL
This is a great motivational webinar that I would recommend to anyone who is feeling unsure of themselves and what they are doing (or not doing). It does require deep, ongoing personal reflection and a willingness to change in order to get the full benefit from this. I personally, will use this reflection to give me that push towards achieving my goals."
— EMILY RICHARDSON
"To be honest I was disappointed when Donna changed the webinar subject for this week... and I almost didn't watch it. But I am so glad I did! I ended up with 10 pages full of notes for this webinar as there were so many insight and lightbulb moments. It is so liberating to recognize that I AM the reason why I am not where I wanted to be. All the issues presented in this webinar are so common and yet no one is talking about them! I've never come across anything like this before. If you feel stuck in your personal or professional life you have to watch this! Thank you Donna for yet again going where no other educator goes! xoxo"
— NEUDA
What can I say about this live broadcast but WOW.. I really identified with so much of it and really learned a lot about myself, my fears and whats holding me back.. Identifying our negative obstacles is the first and most important step.. Thank you for giving me the courage to face this. This one is a must see for all as it relates to every industry... Thank you AGAIN Donna so appreciative.."
— SAMANTHA PURTON
"I uncovered a lot about myself from this webinar. I have known that I have had life long confidence struggles, but it was helpful to hear about some other less obvious obstacles that were holding me back from my dreams. Donna really breaks everything down into an action- based plan of identifying your blocks and ways to encourage you to overcome them. This webinar resonated with me and the challenges I face with personal and career related growth. In this webinar, Donna helps you to be more aware of exactly what need to work on and offers wisdom and tools to help obtain your goals. I found the information very thought-provoking and inspiring. Everyone will benefit from this webinar. Thank you!"
— MELISSA DILGER
"In this webinar, Donna breaks it down to types of personalities that is holding you back. Knowing that, it will help you understand what you need to do to break out of it so that you can become the successful person you want to be. This video really relates to anyone in any industry. It's a must-watch for anyone."

"I think it is a great webinar especially for anyone just starting out, and a nice refresher for those who have been running a business that feel stagnant. I appreciate Donna's generosity and how she puts everything she has into these webinars that are full of good reminders and motivation.

"I love how you manage to distil information - pull out the crux of what's going on (in this case, the common blocks which hold us back) and how you can show us a way forward with it. Loved this! Very interesting psychology behind why MUAs are getting in their own way for success. Thank you!"
— PETA-GAI MCLAUGHLIN
"I loved this webinar and think this is something that should be taught in schools. I'm so appreciative that you put this information together to help Makeup Artists to grow and develop and hopefully move forwards in their careers in a positive way!"

-CORRINE JONES


"Donna, this was one of my favorites, and it applies to everyone- not just makeup artists!!! Your SMART goal approach, what my university calls the types of goals thou opened with are amazing, and achievable, once thou identify your goal, establish a time frame and ID your hold ups. I really loved watching this webinar. You lay things out bluntly and with honesty , but with tact and I adore this- so relatable!"
— AMY CONKLIN
"Absolute chills! What a fantastic webinar. Everyone needs to watch this. I sat in my chair for good 20 minutes after just in awe of what I discovered. It really resonated with me, and most importantly opened my eyes to the things about myself that were creating these obstacles. Now that I am aware, I know what I can do. Thanks Donna."
— MARLAINA MARRUJO
"What a great webinar this one is!! You've blown me away AGAIN!! This resonated with me so much. Thank you again"
— SALLY KUTER
"Great webinar, definitely worth watching if you have ever wondered what is holding you back."
— PATRICIA BRAKEMAN
"Thank you Donna. I resonated with a few of those personality qualities and your webinar was the kick in the arse I needed to contact those people I have been saying im going too. "
— DANIELA CALA
"If you're struggling to get the results you know in your heart that you deserve, then this webinar is a must. Donna gets real, and gives such practical advice on how we can recognize the issues, and how we can then fix it so we can move forward and go after what we really want in life. If you haven't reached all of your goals in life yet, then this webinar is for you!"
— JEN ELLIS
"There were so many lightbulb moments for me in this video! After sitting around for so long wondering how I can personally get better, and grow my business, I have so many tips and tricks to avoid some of the common behaviors and obstacles that I thought before were standing in my way. There were so many deep moments in this webinar that really made me reflect and think. So glad I took notes!!"
— KATINA STEPHENS
"Just the kick I need! Thank you Donna"
— MARGIE SUNG
"That is another webinar full of wisdom that only Donna can give. I really do not know where she learned these things but I'm glad she did. I'll put some things in actions right away. Ps I remembered a few situations I screwed up in from this webinar. Thank you for the puting me in more observing state!"
— NEŽA KODRE
"There is so much about this webinar that just resonates and is truly motivating! I am so excited about taking the steps to achieve my ultimate goals! Thank you for an awesome webinar Donna!"
— JENN LANGLEY-MENDOZA
Thank you Donna for another insightful webinar today. Thank you for simplifying and bringing to light the hidden obstacles we face as Makeup Artist and as individuals who are stuck in reaching their goals. Highly recommend this webinar for those that need to hear hard truths and want to make their dreams a reality."
— CRYSTAL CASAS
"Another awesome broadcast! Love the fact that you give the no BS facts that kick us up the butt in the best way possible. I love listening to your motivational talks. Can never get enough xx"

-BRODEE KERNAGHAN




"Thank you Donna! This webinar put a lot of things I think a lot of us struggle with into perspective. Leaving with a new sense of motivation!"
— KASSANDRA HAWKINS
"Thank you Donna for the webinar! I definitely recognized myself in some of what you were saying. I appreciate the encouragement and wisdom you always give."
— HOPE KENNEDY
Your Instructor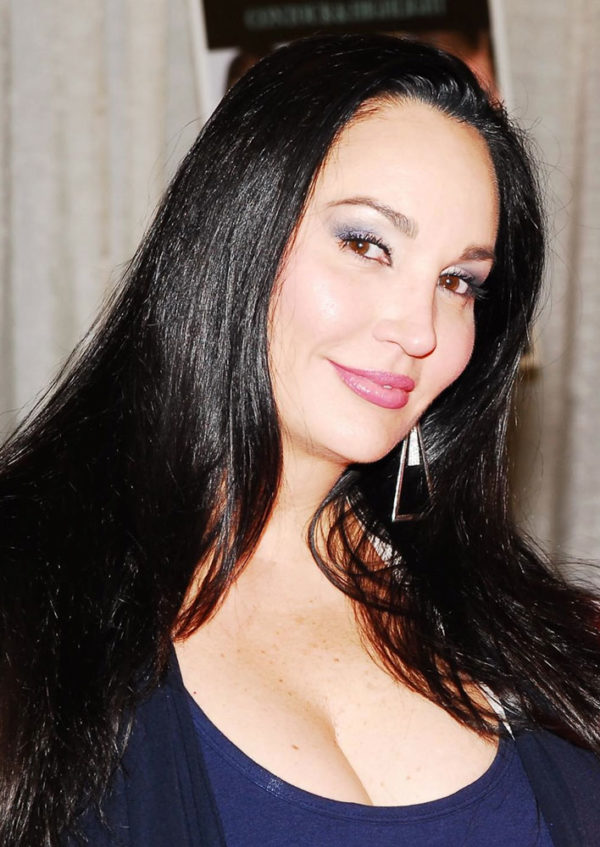 Donna Mee is a 37 year-veteran Makeup Artist, Educator and Beauty Entrepreneur. After honing her skills working in print, runway and television, she now specializes in beauty makeup for print and teaching international educational tours. She is known for developing extremely advanced techniques and application skills known as 'The Donna Mee Makeup Methods.' She is considered one of the top beauty educators in the world. Known for her ability to articulate complex science and theory in a way that is easily understood, Donna has a gift for painting a picture with her words, analogies and stories in which she delivers with conviction and humor. Her passion for beauty is evident and contagious as she passes out major 'light bulb moments' that positively alter the outcome of artists' work and success.
Course Curriculum
Webinar
Available in days
days after you enroll
Frequently Asked Questions
How soon do I have access to the video?
Students get immediate access to the video at time of enrollment and have the ability to access the content at anytime, as often as desired.
How long do I have access to the course?
Students will have lifetime access to the content of course.
Can I get a refund after having access to the training course?
Once students have access to the training course, there are no refunds.