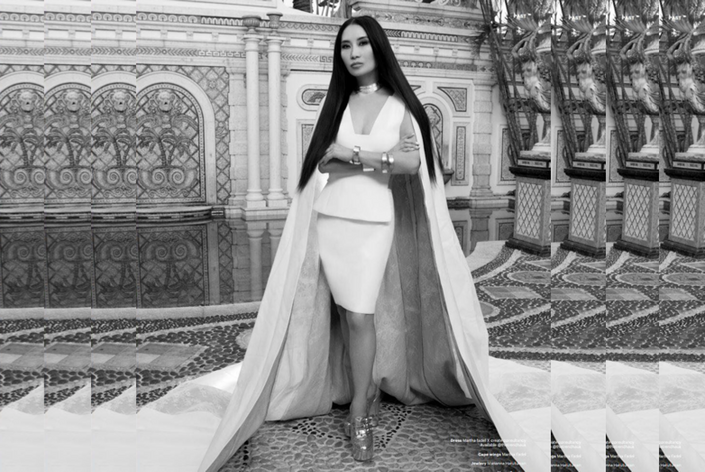 BEAUTY MENTORSHIP FULL ACCESS NOW
UNSURPASSED BUSINESS INSIGHT THAT YOU WON'T FIND ANYWHERE ELSE
Watch Promo
BEAUTY MENTORSHIP PROGRAM
This online Mentorship Program is for working or aspiring beauty pros seeking career and personal growth. You can avoid years of mistakes, struggling to get bookings and working dead end jobs. Become empowered with industry knowledge and unknown details that set you apart from the competition. Discover how to take control of your career and map out a plan for success. Far beyond general business and marketing skills, members experience monthly online educational trainings designed specifically for makeup artists. If you 're ready to overcome obstacles, get focused, break down your personal goals into workable steps, gain motivation and confidence to achieve the success you desire, join us for unsurpassed industry insight.

WHAT CAN YOU EXPECT?
Donna will enlighten you to the unspoken rules of the industry as she personally shares and exposes rare details that most artists are unaware of. She shares her immense, personal wisdom on how to do basic as well as complex business and marketing tasks, but with far more success than the masses. Her curriculum is based on proven science and psychology. Everything Donna teaches and advises artists to do, she has successfully done herself. Her business skills and methods have been taught to artists all over the world for nearly three decades.
The FULL ACCESS Mentorship Program allows you to decide which training topics to view in whichever order works best for you with lifetime access. Get started and discover wisdom and insight that you need, when you need it most for your business in order to handle any issues, increase exposure and grow your business. Although completing tasks by the timelines suggested in various trainings is beneficial to get the most out of the program, each artist can progress at their own pace.
DO YOU DESIRE TO ACHIEVE ANY OF THESE CAREER GOALS?
Do commercial work

Get my work published

Book big ticket fashion campaigns

Master the bridal makeup business

Get signed by a makeup artistry agency

Start or expand a bridal makeup business

Increase my amount of bookings and income

Get published in bigger and better magazines

Become the top, sought after artist in my area

Just make a good living from doing makeup locally

Work with better models, photographers and crews

Find work within the fashion and editorial industries

Acquire celebrity bookings and/or get red carpet work

Become a top paid artist with my favorite cosmetic brand

Develop my own skin care, cosmetic or makeup brush line

Work successfully within the video or television industries

Transition out of a corporate job into doing makeup artistry

Open or expand my own makeup studio, salon, school or agency

Build a dependable, talented team of artists to expand my business

Become a key artist or work on a team for major Fashion Week shows
DONNA MEE HAS SUCCESSFULLY ACCOMPLISHED EVERY SINGLE ONE OF THESE THINGS!
For the past three decades of her life, she's been committed to teaching others how to do the same. If you desire to achieve your career goals, Donna can guide your path to success, just as she has for thousands of others.
There are many beauty educators, however, no one else has the plethora of experience, credentials and success that Donna Mee possesses. Her passion for educating and her unsurpassed success rate of those she's trained is evidence that she can help you achieve your career goals. Moving towards your dream career is just a decision away.
ARE YOU READY?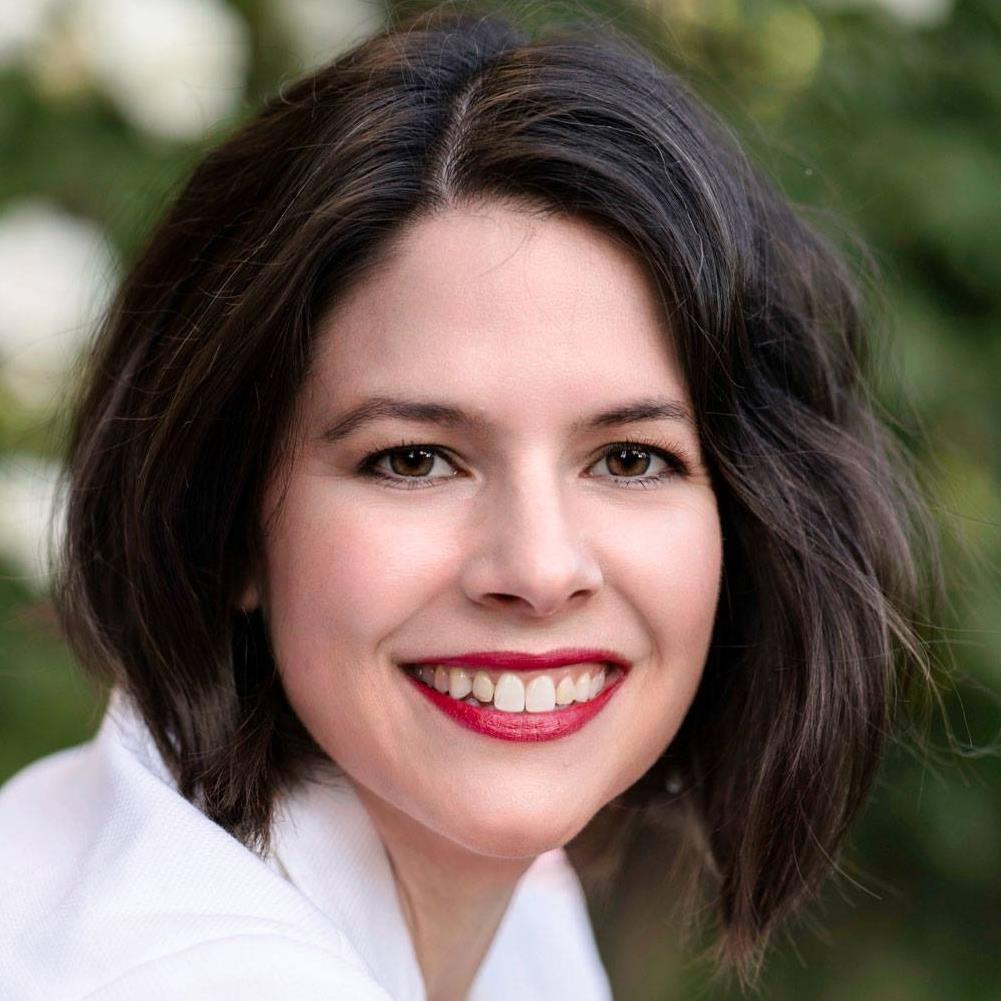 "I signed up for Donnas Color Theory course because it sounded like she actually knew something other educators didn't. After that class, I was hooked. Here was a makeup artist/educator who could actually answer all of my questions with science, logic and reasoning. So, for the chance to do the mentorship program, I jumped at the opportunity. This mentorship has been the behind the scenes training that I needed for my business. It has answered question after question, sometimes with more questions, but always getting to the bottom of those pesky questions that no one else seems to want to answer in this business. The whys and the hows of how you set up and run my business. As always, Donna exceeds expectations with her teaching from hands-on to business and marketing."
- Karyn Carlson San Jose, California

"Just wanted to say thank you Donna as my first client this morning was a journalist for Sky News ands he booked me off my website. I can see with all the work I put in to it from the mentorship, it's paying off!"

- Katryna Cooke Melbourne, Australia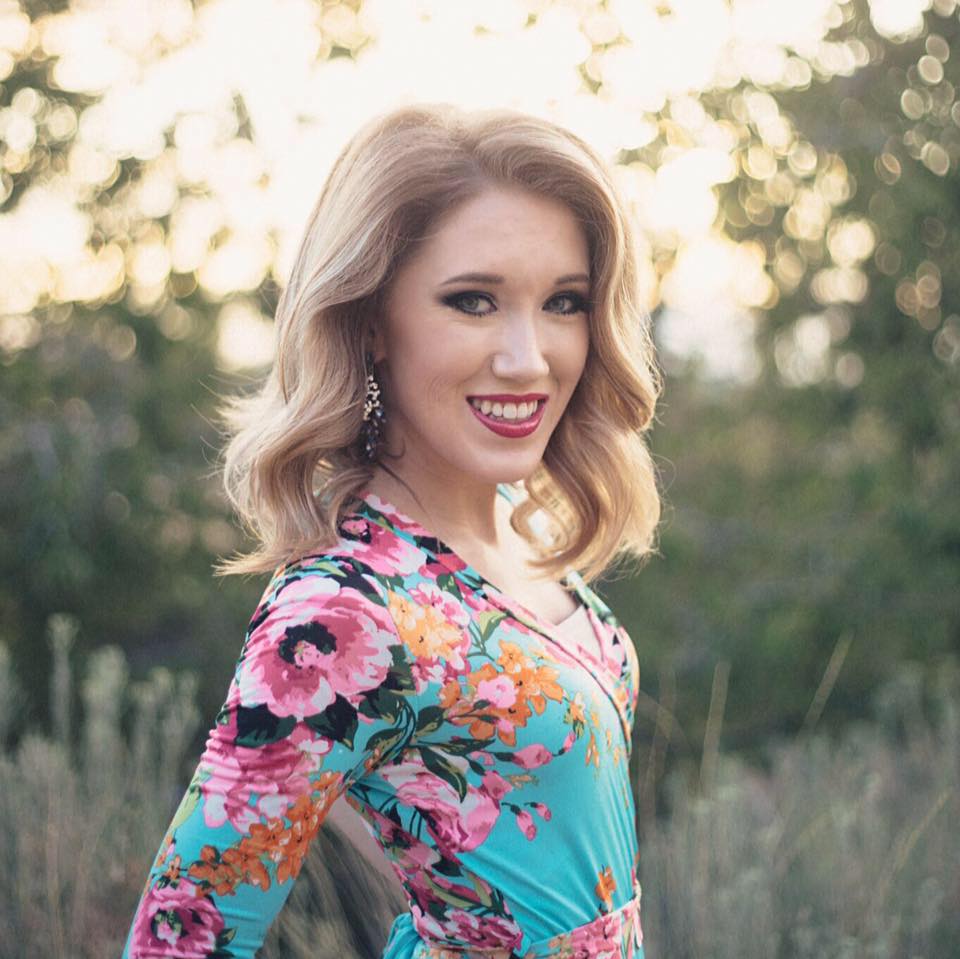 "I had heard AMAZING things about Donna from a friend who took one of her Beauty Boot Camps. I cyber stalked her for a while, and of course tuned in for every live webinar. When Donna started talking about her mentorship program, I knew I had to sign up. And after now having been a student of Donna's for a year, I would sign up again, and again!! Not only does Donna give you the tools and insight you need to be successful, but she's also provided bi-monthly confidence boosters and has reinvigorated my love for this industry each time. Being a full time student while being enrolled in the program was tough, and I haven't had time to implement even a fraction of what Donna has taught us, but what little I have implemented has helped me DOUBLE my clients this year, and I know it's only the beginning. If you are an artist who is ready to kick it up a notch, you have found your mentor. It's, Donna!" Thanks for helping make 2018 a turning point for my business!"
- Katina Stephens Orem, Utah
"My first encounter with Donna Mee was via a free webinars that she kindly shared. I was hooked by her knowledge, passion and ability to explain the 'why'. I like details and Donna was able to explain the 'whys' so articulately. I therefore didn't hesitate to join the Mentorship Program and do not regret it. There is a wealth of information here that once fully implemented will only elevate my business. She has kindly and patiently answered my queries and given additional direction and support. Thank you Donna for the lessons shared."
- Cynthia Agbenyegah London, United Kingdom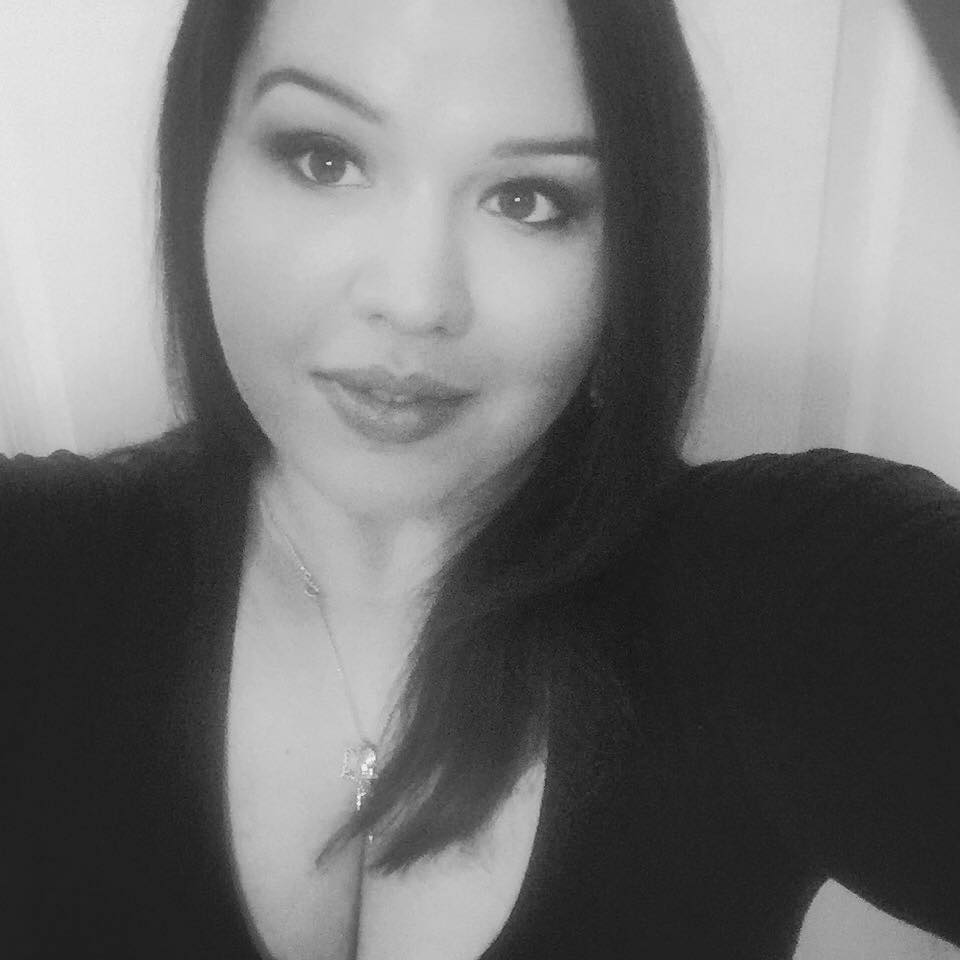 "I remember years ago, researching online for the best educators in the Makeup Industry. After clicking a few pages, I found Donna Mee's website. I read the description paragraphs on her Webinars and it was like a breath of fresh air. I purchased her Webinar "Become An Authority on Beauty", and I learned so much more in those few hours, than I did attending Makeup school.
I then found her Facebook group, Mastering Makeup with Donna Mee. I was so thrilled to join her Mentorship program. I loved it because anyone can join. Whether you're just starting your makeup career, a seasoned artist, or even a little unsure of what path to take. Donna's Mentorship has a network of makeup artists at different levels from all over the world. No matter what time it is, Donna always makes time to give you the honest insight that you'll never find anywhere else.
"What I love most is Donna's passion for motivating artists to reach their full potential when it comes to success. She has the biggest heart and is always there rooting for you. By joining the Mentorship Program you get access to videos and posts that educate you about makeup artistry, business and so much more. Every time I've gone back and watched the videos over again, I still learn new stuff, because each video has so much useful information!

Since I joined the Mentorship program, I'm so much more confident and motivated when it comes to achieving my goals as a makeup artist. If you put in the work and take in what Donna teaches, your career will be limitless. My future of becoming a full time Artist is so much brighter thanks to all of Donna's lightbulb moments!"
- Jennifer Blackwell Hollywood, Florida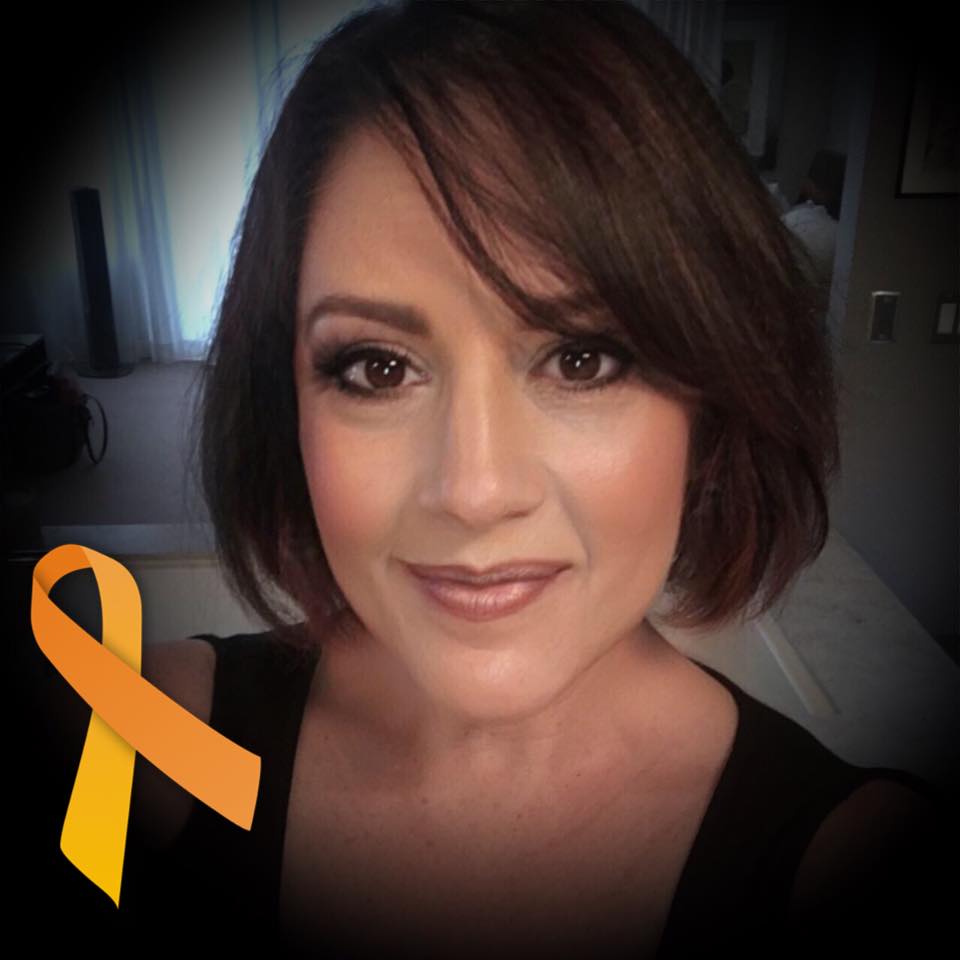 "This mentorship gave me what I needed... Consistent activity, challenge assignments to keep me on track toward my goals, analyzing my goals, and I also did private sessions and a portfolio review with Donna along the way. When I reviewed the year and listed all I accomplished some big things, working with my first celebrity clients, a corporate gig with Facebook, becoming an advisor for a NYC modeling agency, having my work reviewed by Wilhelmina artists agent, working with better photographers, getting published and more. I know I am moving forward in the right direction at a much quicker pace under Donna's guidance and I'd definitely do it again."
- Tammi Marks McDonald Smithtown, New York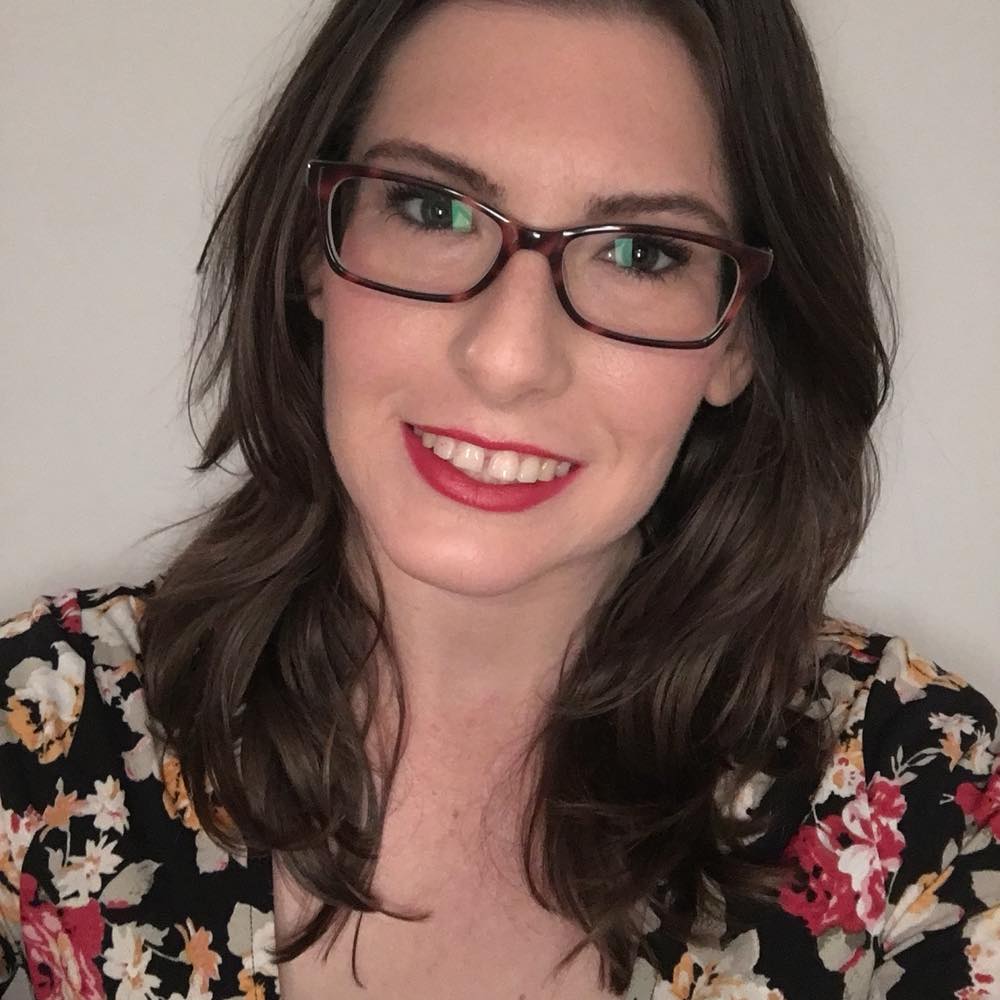 "Best thing that happened in my life to date! Having Donna as a mentor for a year has really put me on the right track towards success. Having regular assignments keeps you committed and accountable towards your goals, on top of that you acquire the most helpful feedback from Donna to keep you motivated. I can't recommend this mentorship enough! Thanks Donna for everything!"
- Katherine Watts Brisbane, Australia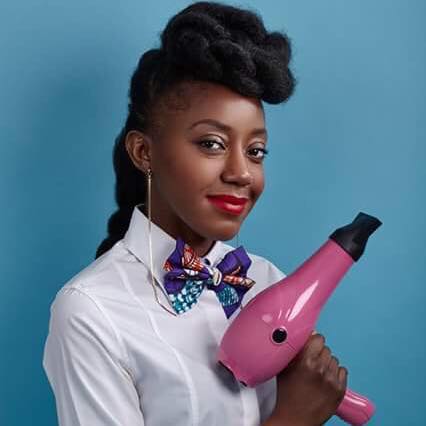 "I learnt about Donna years ago and started stalking her... Yes, literally. ;) For the first time someone could explain things scientifically to me, with clear facts. From this moment I dreamt of learning more. The big day came when Donna announced the launch of her mentorship program, I was like "girl that is your chance!!" She has so much knowledge and not only about makeup, psychology, sales and also emotional intelligence. In addition to that she is one of the sweetest and motivating person I have had the chance to work with.
Thanks to her, I have learnt a lot about myself, gained confidence and I keep on learning "A LOT" from her strategies. If you do the work (for real and not only checking boxes as Donna says), you can only see results. I still have a lot to learn and one of my wishes is to meet Donna one day and attend the workshops of the "lightbulb moments" lady."
- Francine Opou Paris, France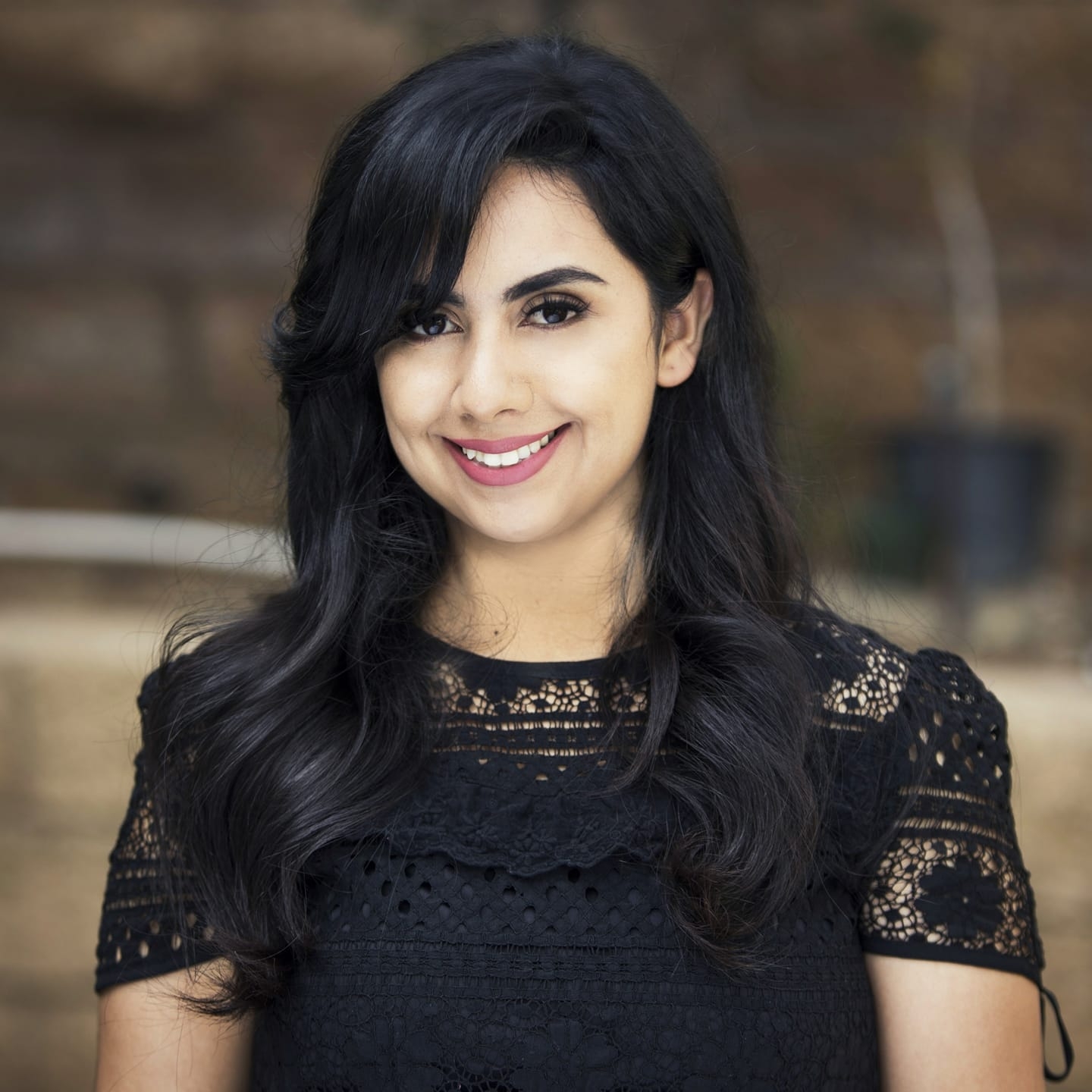 "I am so grateful to have met Donna.I have dabbled in the makeup industry for years, with no real plan to make it a successful business. After watching her webinars, I realized there is no one like her. Donna's wisdom and experience opened my eyes. I am now only comfortable learning from her because I don't think I am fully prepared to hear other people's "teachings" and discern what is truth and what is not.For example, I signed up for an 8-Week "makeup course" elsewhere in 2015. The business insight they provided in 8 weeks does not compare to a 1-hour business webinar from Donna.Most schools and educators do not even care if you succeed or not. Donna is different. Her passion and dedication is evident in all she does. Like a mother that wants the best for her kids, Donna is the same with her mentees.She pushes us to see our potential and step out of complacency and fight for our success.Taking the step to enroll in the mentoring group has been the best decision I have made.I have learned things that I know would have cost me many years to figure out on my own.I was very intimated and unsure how to start my business altogether but now as a part of the mentorship group things have changed the route of my future.Thank you Donna Mee!!"
- Jessenia Munoz Orange County, California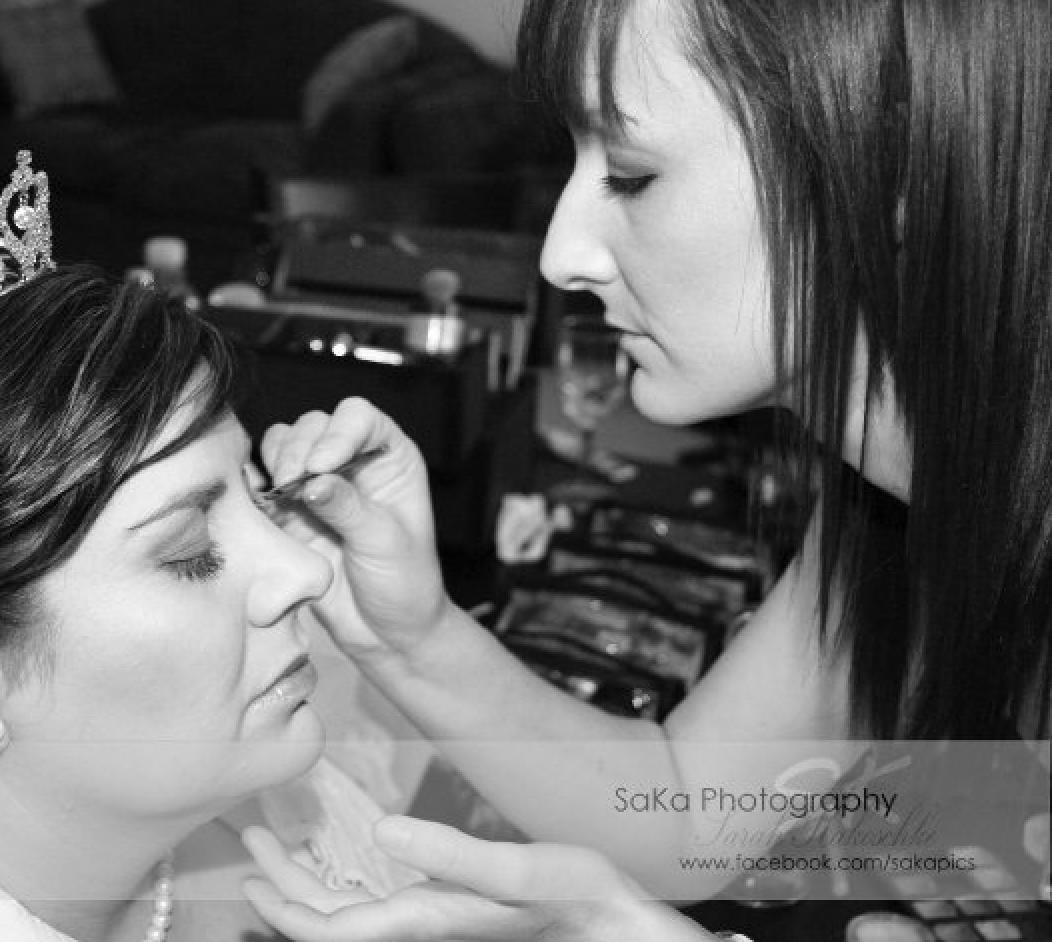 "Being a part of Donna's mentorship program has been a wonderful experience. I met Donna 6 years ago in Sydney. Since then I have had many lightbulb moments in every single class of hers. My makeup skills have soared after taking her one of a kind mind blowing trainings. So when Donna announced she was doing this program, I had no doubt for a second. I knew I had to be part of it.
I cannot recommend this mentorship program enough!! It's like stepping out of the dark for the first time. My eyes are full of light to the endless possibilities Donna has opened up. I had no idea where to even start so having Donna light the way for me has been an absolute God send! And, I am also much more confident now because she helped me pave the way for my career goals step by step. Donna has given me the knowledge, courage and guidance to help me step out of my comfort zone and to go after my goals. I have achieved more in this one year in my career than I have in any other year.
Being part of Donna's mentorship program has been one Incredible journey. The way Donna creates her business mentorship, is tailored to our needs. Having the choice watch recorded versions of her trainings has been wonderful because you can watch from the comfort of your own home, in your own time. You can watch them over and over, pause and rewind to take extensive notes. Since starting Donna's mentorship program my business has become so organised and ready for any call, quote and job.
- Brodee Kernaghan Mildura, Australia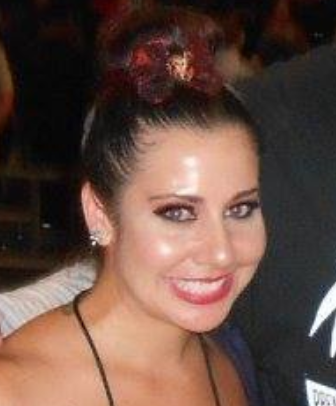 "I am so grateful for Donna Mee and her Mentorship Program for helping me believe in myself! The magazine that I got to assist/work on models doing hair was published!! It was the most surreal experience being able to walk into book store and pick up the magazine and see my work. When Donna says you should follow someone do it!! It's really mind blowing how everything just happens if you truly listen to what she has to say! I was complete clueless on so many things on the business side of my craft, I now have so much incredible knowledge and has truly made my business flourish. So if you need someone that will keep you headed in the right direction, you need to be part of this mentorship! The journey of my career is not over! I can't wait for next year! So excited!!!!"
- Jenn Langley Mendoza Anaheim, California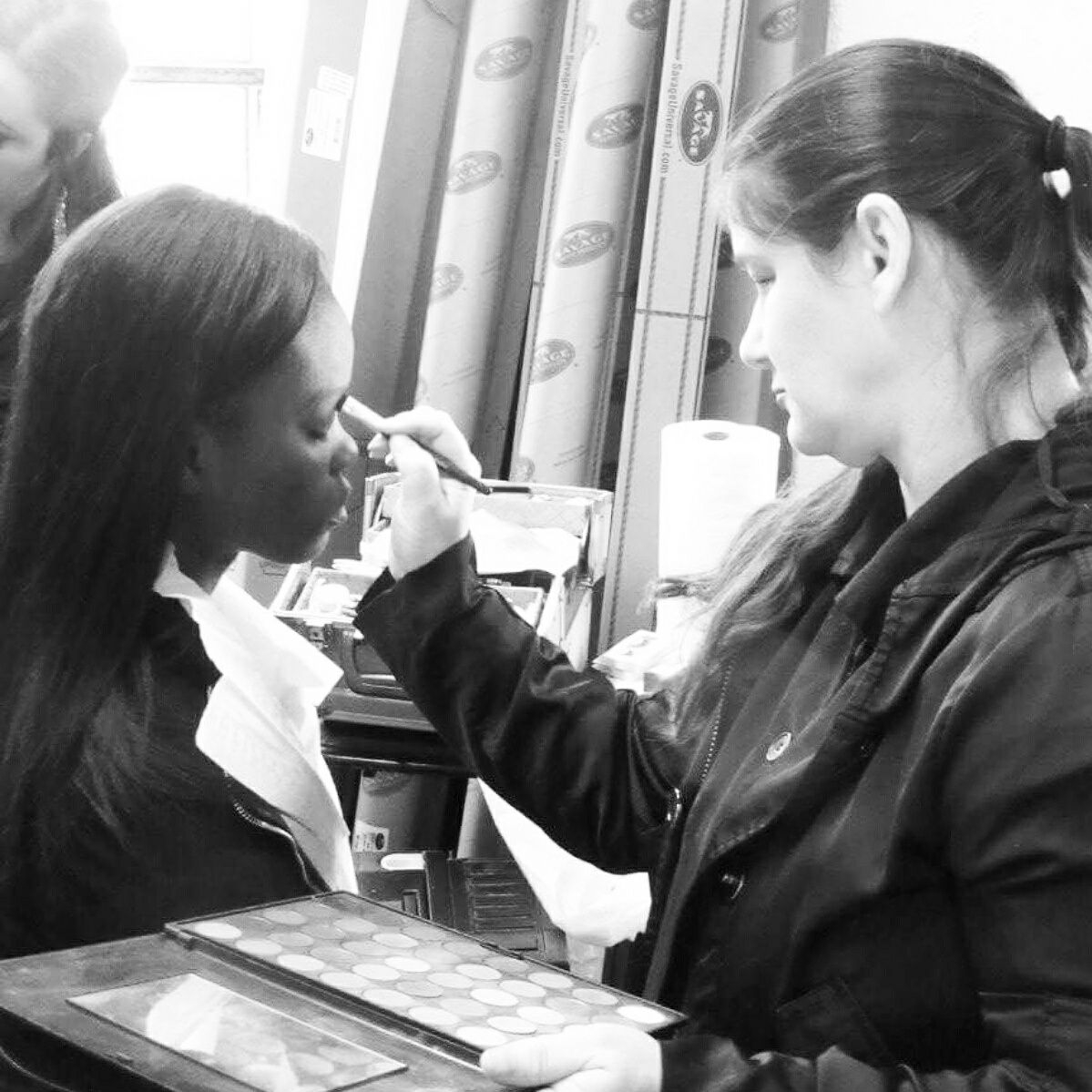 "I cannot recommend Donna enough. Her mentorship program is eye opening. She gives an enormous amount of information. Just learning about business cards is worth the money alone. What I love most about her webinars is the ability to pause it and back track if you missed something. As someone who is a horrible not taker, this has saved my soul on numerous occasions."
- Patricia Brakeman Lakewood, California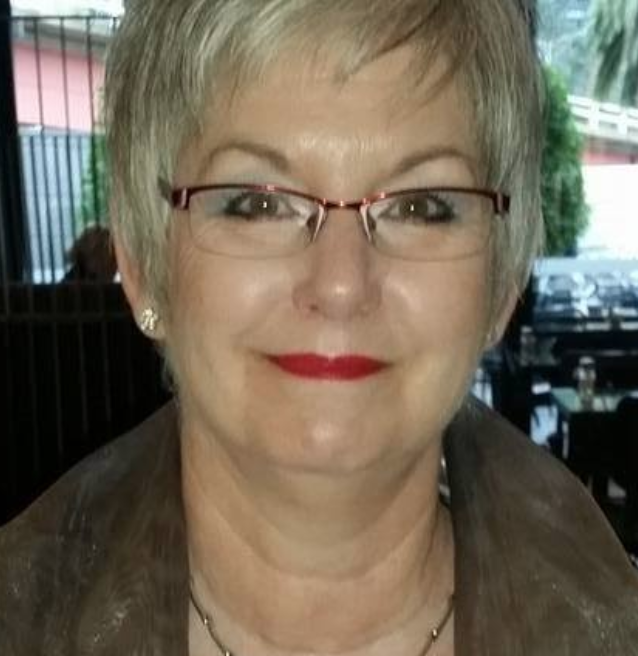 "I am a current member of Donna Mee's Mentorship group. It is an online group with ladies from all around the world. Not only does Donna give you all the tools you need to work your business as a business, she gives you all the tools required to take your business from where it is to where you want to be. If you implement everything that Donna says, the sky is the limit. I have done only a part of what we have been told and my business has grown more than even I expected. The good part about the Mentorship program is that files and videos are accessible for life!
If you are looking for a Makeup Artistry mentor then Donna is your go to person. I can say this with total certainty because I have done 2 mentorships previously and neither has had the information that Donna does. So what are you waiting for, go ahead and jump in, both feet first."
- Monika Hodkinson Melbourne, Australia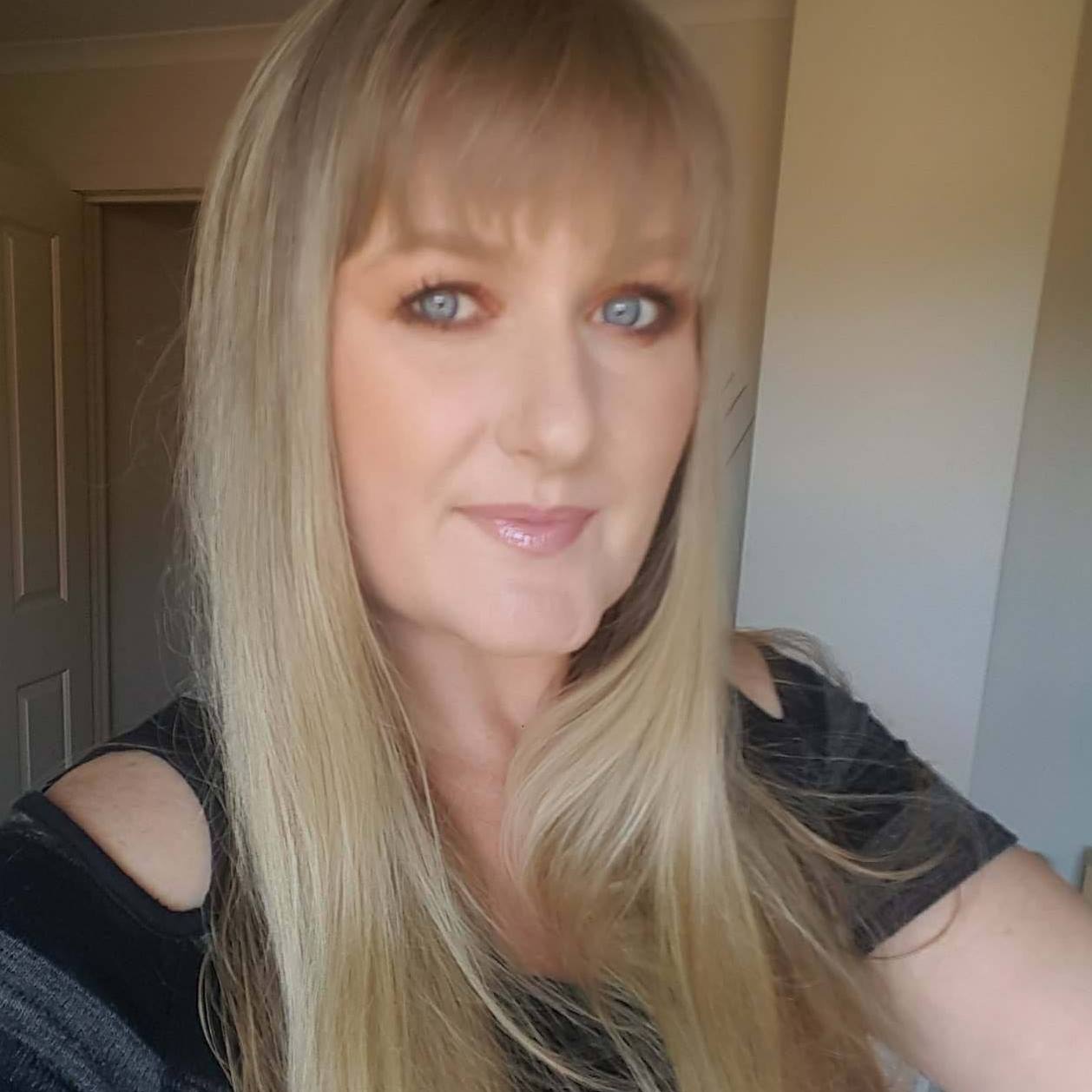 "Having completed Donna's 5 week Beauty Boot Camp in New Zealand, I went on to sign up for more classes, soaking up as much knowledge as I could get from Donna. So when the opportunity arose to be a part of the mentorship program, it was a NO brainer. I was going to do whatever it took to be involved and to have Donna's wisdom, help & guidance on a more personal level that was more specific to my needs and wants as an artist and for my business. I started in January and she has held in depth and thorough trainings with information about the steps it takes us to grow as artists and business women/men. Every task given each month was a task to help us put into place the necessary things we need to be successful from putting together a well written emails to those you want to work such as photographers, producers, stylists, other artists to making your business cards and website something that looks professional based on colours, images and how best to place them. Also what NOT to do. How to gain and find more clients, build a portfolio, testing, how to make powerful first impressions, quoting rates, negotiating fees and successfully selling your services and packages to gain more income NOW. And how to achieve your goals in the short and long term.
On a personal note, Donna has been vital to my career and I have said it before and will again - had I not come across her, taken her training, I wouldn't be an artist at all, and certainly not the artist I am today. She has given me a plethora of knowledge, with much to go back on in my notes at any time to take action on. More than this, Donna has given me the confidence to go out and chase my goals and dreams. Confidence and belief doesn't always come easily for many, and certainly not for myself but her in depth knowledge of the science of makeup, the experience gained and shared in how to make this a full time business is translated to make it simple and effective if you choose to utilise her knowledge and advice. I say choose to because she does give unbelievably powerful and useful information, but it is always up to us as individuals to make it happen.
This year thanks to Donna's help, I have managed to see some of my own goals come to fruition with a portfolio of images I am proud of that has led to me having my work used on no less than 6 models comp cards with modeling agencies such as Chadwicks Models, Giant Models, Wink Models, Brazen Models in Australia and Brand Modeling Agency in Los Angeles as well as 3 publications this year all of which was on my goals list. I have also secured regular work with a production agency for commercial online TV and paid photography with a branding/imaging specialist here in Melbourne. I gained the courage to write to an agency and get on their assistant list and then assist an agency represented artist with great reviews. It is my goal to become a signed artist and with Donna's help and guidance, I am confident that I am on the path to achieving this, hopefully in 2018. There are many other little achievements along the way, including starting a bridal makeup business, taking on private lessons with great reviews and there is so much more to come. All of this has been achieved with thanks to Donna. Her passion, knowledge, guidance and support for her students and our success is unwavering and authentic. She is incomparable and a force of brilliance in our industry and its safe to say there is no-one like her. There is also great support with other mentorees and you all share your successes and stumbling blocks and how to move past them together. Donna has bred a beautiful and supportive community of artists that do genuinely want to see each other succeed. Thank you so much Donna for being you. You are a beautiful gift to all of us. This is a MUST do for your career."
- Clarissa Williams Melbourne, Australia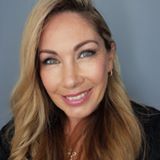 "Within the first month of the Mentorship program, the information, wisdom and help Donna has given me has exceeded the course outline and my expectations!!! I have never met an educator like her! I am so glad that I enrolled and can't wait to see where this takes me by the end of the year! Thank you so much Donna for your guidance and everything I've learnt from you. I've been able to be more confident in my work and see how much the Mentorship has helped me in my success."
- Amanda Gallen Brisbane, Australia

"These trainings really gave me a reality check and gave me the push that I needed to get my business together! I've gone out of my comfort zone, in doing so have gotten more bookings and new business!"
- Brittany Rollins USA
Your Instructor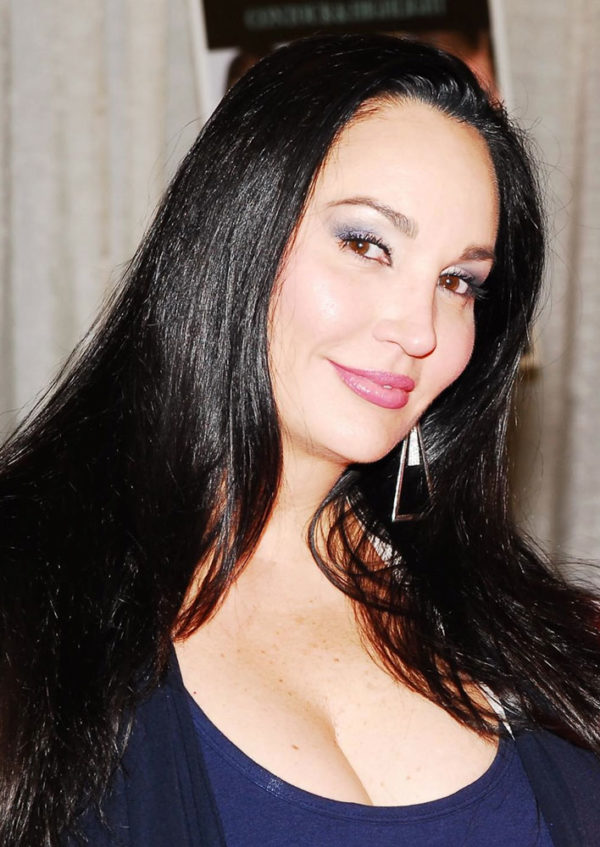 Donna Mee is a 37 year-veteran Makeup Artist, Educator and Beauty Entrepreneur. After honing her skills working in print, runway and television, she now specializes in beauty makeup for print and teaching international educational tours. She is known for developing extremely advanced techniques and application skills known as 'The Donna Mee Makeup Methods.' She is considered one of the top beauty educators in the world. Known for her ability to articulate complex science and theory in a way that is easily understood, Donna has a gift for painting a picture with her words, analogies and stories in which she delivers with conviction and humor. Her passion for beauty is evident and contagious as she passes out major 'light bulb moments' that positively alter the outcome of artists' work and success.
Course Curriculum
MONTH 1
Available in days
days after you enroll
MONTH 2
Available in days
days after you enroll
MONTH 3
Available in days
days after you enroll
Frequently Asked Questions
When does the course start?
The course starts at the time of your enrollment. Students will automatically get access to the monthly courses that are pre-scheduled on a drip system. This means the training courses are added to your account every 30 days, based on the original date of your enrollment. Mentorship members get instant access to the first trainings at the time of enrollment to watch the content at anytime, as often as desired.
How long do I have access to the course?
Students that complete the Mentorship Program have unlimited, lifetime access to the content.
Do I have lifetime access if I cancel the Mentorship?
Students have lifetime access to the training content as long as they are actively enrolled or complete the course. Anyone that cancels the program will no longer have access to the training program content. Canceled students will not be charged the future monthly payments that they originally signed up for. However students will be charged for the trainings they had access to throughout the time of their enrollment.